How To Substitute Wheat Bread In Your Meals
12 Oct 2010
Wheat bread is the most common stuff we eat almost throughout the day, starting from the breakfast to the dinner. But, in case you are diagnosed with wheat allergy, then you should know how to substitute wheat bread in your meals. Initially, you might find it difficult to search proper substitutes for wheat bread. But, it is not that tough to find out the substitutes for wheat bread.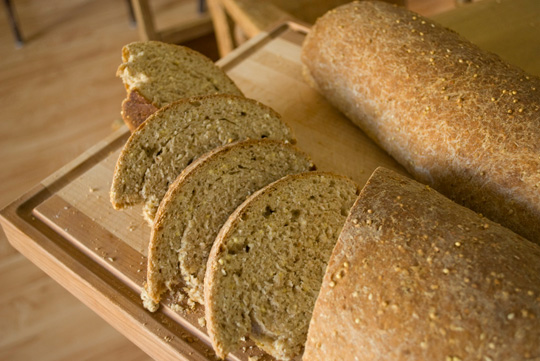 There are several other healthy grains like corn, rice, barley, oat, ryes etc, which can be used at the place of wheat. However, most of these grains are not suitable enough to prepare bread out of them. Even if you make them at home, these will not taste same to that of wheat bread. So, it will be better to try something else, other than the bread. You will get a whole lot of choices at the wheat-free section of the grocery store. Before buying any item, check the label to see whether the item has any wheat content or not. But even otherwise, there are a bunch of food choices, which taste and smell almost like wheat.
First of all, you can try the substitution process with an array of other cereal grains like barley, millet, corn, oats, rye, rice etc. You can use the flour of these grains in various ways. There are recipes for baking the homemade bread, but I am not sure whether you will like the taste and texture of the bread or not.
Non-cereal grains or grain-like seeds can also be used in substituting the wheat bread. These are mainly quinoa, buckwheat and amaranth. These seeds are gluten-free, so if you have any restriction on gluten, you can easily use them to prepare homemade cookies and quick breads.
Nut meal or ground nuts can be used as a great substitute for wheat to prepare cookies or cakes. Particularly, the nut meal from walnuts, almonds, chestnuts or hazelnuts can make perfect wheat flour substitute. Ground nuts are not always available at the grocery store, but you can easily make them in your food processor immediately before you require them.
Bean flour is another alternative to wheat flour, but it is not suitable for baked items. However, it can be used to prepare the batter for frying chicken wings or vegetables. Beans like pinto, navy, chickpeas and soy can be used to prepare the four, when dried.
Other than the above options, there are some other items which can be used as a substitute to wheat flour. Some of these are arrowroot powder, potato starch, tapioca, corn starch etc. These can be used to prepare variety of dishes by substituting wheat.
Image Courtesy: thekitchn.com
How To Substitute Wheat Bread In Your Meals