Easy Cake Decorating Tips
1 Jun 2010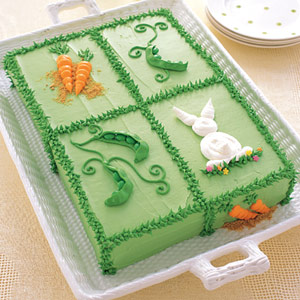 If you are thinking of baking a cake yourself at home for your friends and needs some easy cake decorating tips, then you have landed on the correct place. To make the cake making process easy, I bring to some easy cake decorating tips. Yes, you can make a beautiful and fashionable cake yourself at home very easily. It depends upon your creativity and conviction. So, here are some fun and easy cake decorating tips:
1. First of all, make sure that you have all the necessary cake decoration tools like turn tables, angled spatulas, and piping bags of various sizes. 
2. Always go for the correct icings based on the design of the cake. Soft icings are recommended for message writing and drawings are supposed to be made using stiffer icings. 
3. You can also use the pattern transfer technique for making designs. It is actually tracing the design using pre-drawn parchment paper. To do tracing on the top of the cake, you can use a disposable frosting bag. 
5. Frosting bags are supposed to be used for clearer presentation. Regular plastic storage bags are nice substitutes of frosting bag. 
So, just go through these easy cake decoration tips and you can show off your creativity before you guests in the next party. 
Image Credit @ 
Easy Cake Decorating Tips