How to Decorate an Easter Bunny Cake
20 May 2010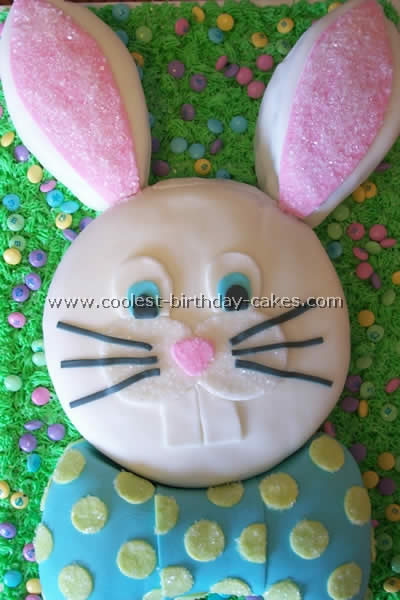 We are going to tell you about how to decorate an Easter bunny cake. Easter bunny cake is in itself a jovial holiday presentation. Decorating an Easter bunny cake adds to the enjoyment of the festival. This writeup will  tell you as how to decorate an Easter bunny cake. 

Decorating Easter bunny cakes is very simple. It can be done using colorful candies, decadent frosting and exotic coconut. Those who do not find the time to bake a cake can simply buy a readymade cake and decorate it elegantly. Follow the steps below to receive an  appreciation from all your Easter guests dropping in. 
1.    Use whipped frosting to frost an Easter bunny-shaped cake. Spread flaked coconut all over the cake frosting to reflect the look of fur. Make bunny ears using pink frosting.
2.    Take jelly beans to make the nose and eyes of the bunny. Put two black jelly beans in place of eyes and one pink jelly bean in the center for nose, this will  complete the bunny's face.
3.    Make the whiskers of bunny using black rope style licorice. Place them on both sides of the nose. And curve one to make the mouth. 
4.    Make grass with green-shaded frosting. Also, sprinkle the green frosting on the cake tray to make it appear that bunny is resting on a bed of grass. 
(picture credits:coolest-birthday-cakes.com)
How To Decorate An Easter Bunny Cake