Mother's Day Cake Decoration Ideas
1 May 2010
Mother's Day is round the corner and baking a beautiful cake for your mother would be the best way to show her that you love her very much. Even if baking a cake is not your cup of tea, you can still do wonders with a simple cake recipe by decorating it creatively. Here is a list of some fabulous Mother's Day cake decoration ideas to help you design a memorable cake for your mother.
Flower Pot Cake
One of the easiest and authentic designs, a flower pot cake is easy to assemble. You can start with baking three round cakes of varying sizes, which you can then stack one upon another. Now cover this tiered cake in a fondant layer of your mother's favorite color and flavor. Add a strip of fondant around the top layer to give it a look of a flower pot. You can make a little flowered plant out of marzipan of different colors. The marzipan can be used to make a stalk and a few branches, which can then be decorated with marzipan flowers in various colors and leaves made of green-colored marzipan.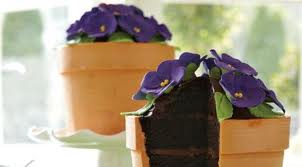 Pirouette Cookie-Border Cake
An interesting decoration idea, pirouette cookie cake does look a little difficult to make. The fact is, it requires a little bit more hard work than the flower pot cake but the end result is totally worth it. You need pirouette cookies for this and you start with a simple cake, covered in chocolate frosting or any other frosting of your mother's favorite flavor. Start placing cookies over the icing in a way that they cover the entire top surface and the circumference of the cake. Add a Mother's Day tag on the top and wake up your mother on her special day with this cake.
Other Articles You May Like To Read:
1. Top 10 Food Gifts For Your Mother
2. 10 Healthy Breakfast In Bed Recipes For Mother's Day
3. Mother's Day Tradition & Cuisine By Hari Nayak
Image Courtesy: mothersday, finedininglovers, hungeree
Mother's Day Cake Decoration Ideas