How To Grow Mushrooms At Home!
14 Apr 2009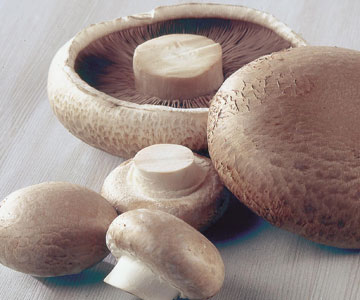 I came upon the idea of growing mushrooms at home when I realized that I really miss the fresh mushrooms that I used to pluck from my back yard for cooking. Though growing them at home is not a bad idea, it is not an easy task either. Follow some of these well learned steps to make growing mushrooms at home fun.
Which mushrooms do you want to grow at home?
Mushrooms are a popular ingredient of most contemporary dishes, they sauté well and add to as well as imbibe the flavor of the dish. Decide on the mushrooms you intent to grow at home. Shiitake, Oyster & Enoki mushrooms are all edible and popular. This is important as each type of mushroom has different requirements for growth. 
Make the compost for the Mushrooms
To grow mushrooms at home you will need to make the compost. You have to make sure that they are uncontaminated. This is the food source of the Mushrooms. Of course mushrooms need to eat too! The compost has to be placed on a container or bed under cover.
Add the spawn to the compost

The spawn has to be added to the compost. One of the challenges to growing mushrooms at home is maintaining the optimum environment specific for the selected mushroom. Make sure that there is no ammonia in the compost and that you add the spawn when the compost is at a temperature below 30°. Normally the spawn should fill the compost with mycelia over a period of weeks.
Casing the Compost bed

This involves layering the compost to encourage the formation of the fruiting body. The casing material should be high in organic material, free of pests & diseases and should not repel water.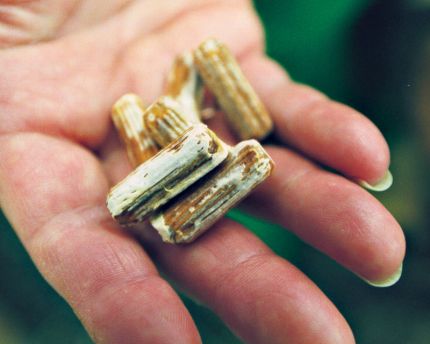 Harvest you mushrooms at home

This is the most rewarding phase of growing mushrooms at home. The first crop can be picked when they grow out and then a few more batches will follow. When the growth declines, discard the compost and start the process again. When picking the mushrooms you grow at home, remember to pick them with an upward motion and not pull pieces of casing with it. You can also grow mushrooms at home using the mushroom kits you get at stores. Remember that you need to keep the kits also under the specific temperature and moisture conditions. So, go ahead and prepare yourself to pluck some fresh mushrooms!
Image Credits: warwick, vegetablegardener, woodlandhp, worldcommunitycookbook 
How To Grow Mushrooms At Home!