Top 10 Crazy Ways To Eat Marshmallows
20 Jul 2012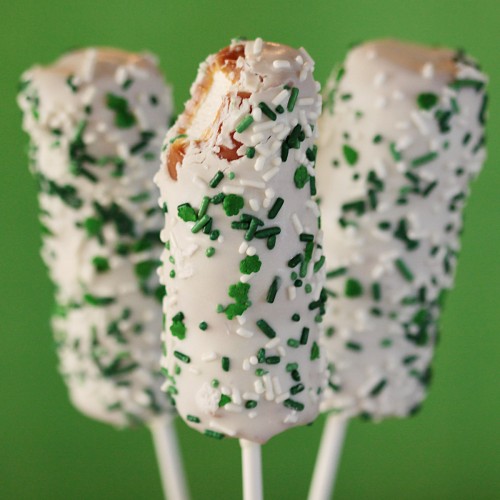 Enjoying marshmallows around a campfire is the great American tradition, which has come to be a part of your daily life, especially during summers. But eating marshmallows in the same white form becomes quite boring sometimes. So, here are some tasty and crazy ways to eat marshmallows for your next campfire.
1) Chocolate-Caramel Covered Marshmallow
Chocolate and caramel is a classic combination and that is what makes this candy a favorite one to eat during summer. If you enter the Pooh's corner in Disneyland, don't forget to have a bite of this golden-brown delight. You will love it for sure!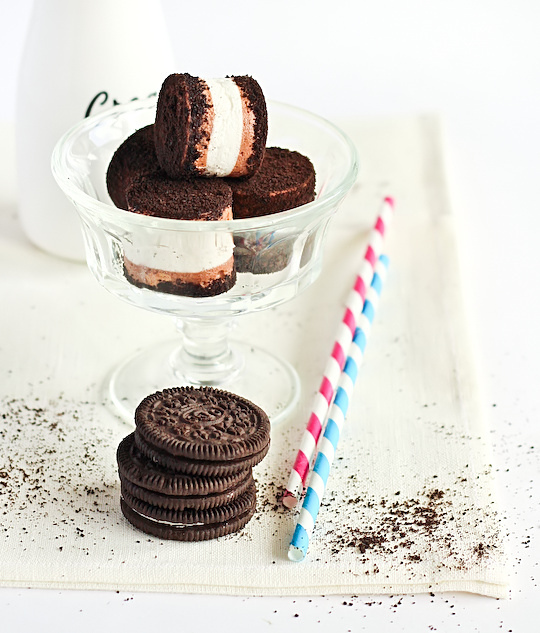 2) Oreo Marshmallow 
Americans love Oreos and they also love marshmallows. So, what better thing to do than to mix both of them. There are two ways to eat this treat. One is eating Oreos with marshmallows filled inside and the other is Oreos covered in marshmallows.
3) Toasted Coconut Marshmallow
Marshmallows covered in toasted coconut is ideal for a balmy summer evening but take care to prepare enough of these so that you don't fall short of them. You can prepare these marshmallow treats with plain scraped coconut or shredded coconut roasted over slow heat. Either ways, it will be a treat to eat.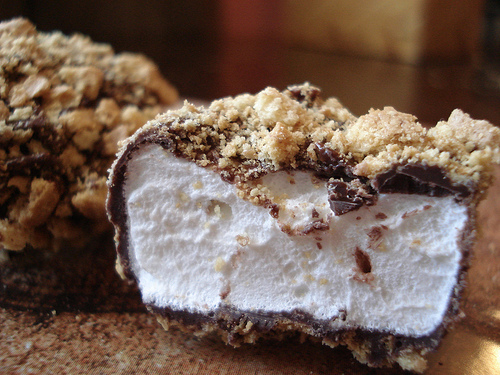 4) Marshmallows S'mores Bars
These gooey delights are made with warm marshmallows dipped in a mixture of milk chocolate and graham crackers. You can make them into bars or chunks or cookie shapes. Any which way, these S'mores will be a treat for your kids and husband.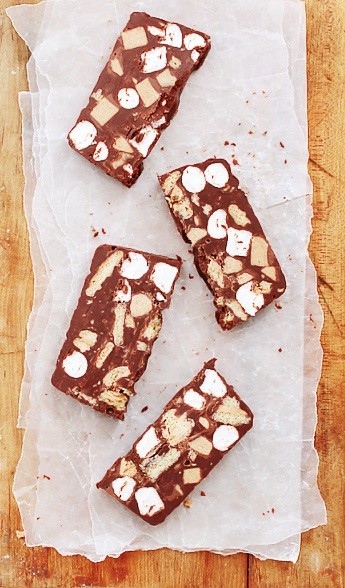 5) Flufertella Marshmallow
There is nutella and marshmallows, which, again, is a classic combo. Melted nutella provides the perfect company to chewy marshmallows with its gooey character. Keep eating these and making these at home for your campfires.
6) Marshmallow, Caramel, Whiskey, and Bacon Bark
This is one bark you wouldn't mind biting into. We know it is a mouthful to eat but what difference does it make if each mouthful of this treat is as tasty as this. A shot of whiskey, a dash of caramel and some strips of bacon will make this delicious bark.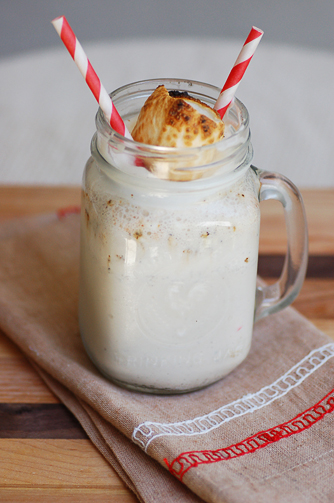 7) Marshmallow Milkshake
Roasted marshmallows lend a helping touch to the regular vanilla ice cream and make up such a delicious milkshake that you will have to make it by gallons. Top the milkshake with a few bite-size pieces of toasted marshmallows.
8) Fluffernutter Cake Shots
You wouldn't have thought of having cake in shot glasses but that is the beauty of marshmallows, which can be melted into such cakes. There is peanut butter banana cake batter in each shot glass, on top of which you can put a piece of marshmallow. Or better still, you can add marshmallow bits to the cake batter itself and use marshmallow, again, for garnishing too.
9) Fried Marshmallow Jumbos
What could be better than all the marshmallow varieties that you have read about till now in this blog? Deep fried marshmallow jumbos, yes! Well, with the fair-style food hitting new extremes, deep-fried marshmallows don't seem like a crime at all. However, do watch those calories lest you put on unnecessary weight because, of course, you don't want to stop eating more marshmallows, right?
10) S'More Marshmallow Cupcakes
These marshmallow treats are a bit different from the cake shots. These are cupcakes and they have a base of graham crackers and batter made of melted marshmallows, chocolates, and whatever else you want to put in.
Besides these top 10 ideas, you can also enjoy marshmallows in the form of Krispies or fluffy marshmallow dessert. These marshmallow delights are a good thing to make whenever you have time at hand because once the fun starts, you would not want to miss any of it. Last thing to remember, how to store these marshmallow treats for long.
Image Courtesy: lovefromtheoven, rasberricupcakes, gwenniepie, courtneyssweets, pinterest, endlesssimmer, missmake, dfwfoodtruckfoodie, craftzine
Top 10 Crazy Ways To Eat Marshmallows