Best 10 Grilled Chicken Recipes

27 Jun 2012
Chicken on the grill sounds perfect for a hot day. The meat cooks quickly and grilling brings out the best flavor in the meat. It is also less greasy which makes it a healthy alternative to other chicken dishes.Marinating the chicken with sauces, spices and herbs and grilling it means that you will get a moist flavorful dish in about 15 to 40 minutes depending on the cut of meat. If you are planning a barbeque, we have a few simple recipes that you can use to marinate, prepare and grill the chicken.
Our Top Ten Best Grilled Chicken Dishes For Special Event
Tandoori chicken is probably the easiest to prepare. Marinate the meat in curd, ginger garlic paste and readymade tandoori chicken masala and you are ready to cook.
It's an interesting name for the dish but beer chicken is a great way to cook the meat. An opened beer can is stuffed in the chicken butt and as the chicken cooks the beer evaporates into the chicken. Chefs may add spices to the beer in the can adding an interesting twist to the dish.
Skewers of chicken meat with onions, mushrooms and tomatoes are actually a complete meal. You can use boneless chicken, season it with herbs and spices and grill for 10 minutes to create a perfect snack.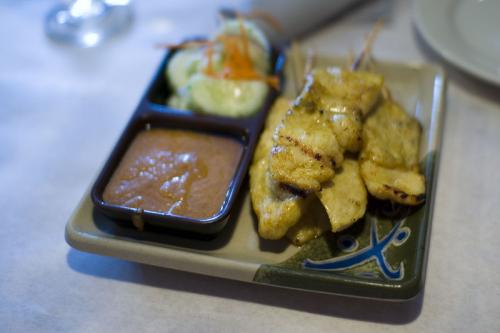 Chicken yakitori is made by marinating the boneless chicken with yakitori sauce, rice wine, soy sauce, ginger and garlic and it can be served with steamed rice and fresh vegetables.
5. Grilled Chicken Breasts Supreme 
The chicken breasts are marinated with nuts, flours, eggs and spices and tossed on to the grill. This will create a crisp, crunchy coating on top of the chicken which is delicious.
6. Lemon Butter Grilled Chicken 
Chicken combines particularly well with butter and lemon. You can use the lemon and butter as a baste on top of chicken breast or simply roll the lemon and butter into a roll and stuff the chicken with the chilled lemon butter.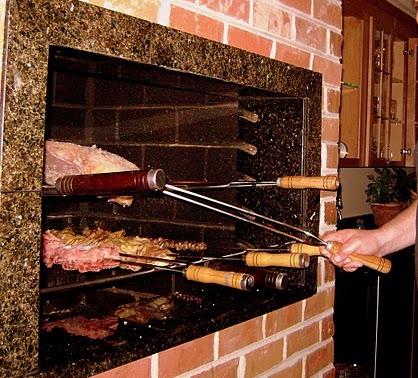 Herbs are an interesting way to add spice and flavor to chicken. Try a combination of parsley, coriander, dill, pepper, chili and ginger to flavor the chicken. You can also use dried herbs like rosemary, thyme and dill to flavor the chicken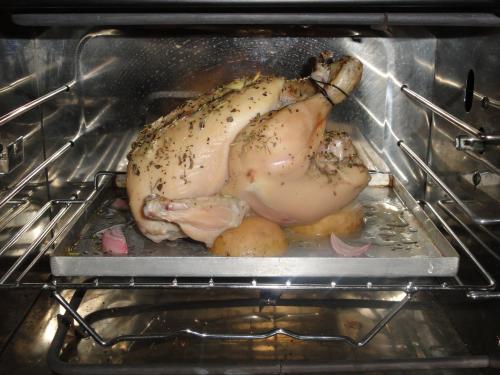 One of the simplest ways to prepare chicken is to wrap the chicken with vegetables and spices and wrap it in greased paper or foil. These parcels are easy to grill and serve.
Grilled chicken wings are an easy to prepare dish that just take ten minutes to cook. You can also brush the chicken wings with a range of sauces like honey mustard, Caribbean jerk sauce and barbeque sauce.
Sausages rolls can be baked but grilling them is a wonderful way to prepare the rolls as a picnic snack.
Tips
Grease your grill properly before placing the chicken on it. Use cooking spray to ensure that the meat does not stick. Better yet, place the chicken on the hot grill skin side down to ensure a crisp and moist cut of meat.
Be careful of commercial marinades and sauces which contain a lot of sugar. The sugar caramelizes in the grilling heat and it may char the grill and the meat. Do not baste till the meat is fully cooked.
Use a meat thermometer to ensure that meat is cooked. Ideally, internal temperature for a whole chicken is 170 F to 180 F for a properly cooked chicken.
No matter what spices you are using on the chicken, remember to brine the meat by soaking it in salted water or salted beer for atleast 3 hours before cooking. Wash off the brine before cooking.
You can literally adapt any chicken dish to make a grilled dish. You can combine a marinade with a dry rub to create a different taste and texture in the dish. A crisp, properly grilled chicken dish is a wonderful way to start the meal and most people will love every version of it.
Image Credit – ifood.tv
Best 10 Grilled Chicken Recipes