How To Puree Strawberry

18 Nov 2011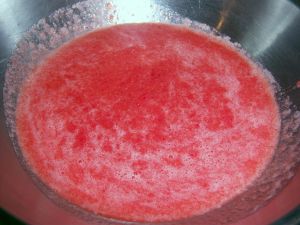 Strawberry puree has so many uses that making it at home can be quite economical as well as very handy. The puree is a favorite topping of cakes, pancakes, muffins, ice creams etc and can be used as filling for cakes, sandwiches, buns etc. Just add a little bit of the puree to milk and ice cream to make delicious strawberry milkshake or add it to the cake batter to make strawberry cake. Both fresh as well as frozen strawberries can be pureed and let us see how this is done…
Principle behind Strawberry Puree
Strawberries can be directly blended without any cooking or preparations. A little bit of citrus juice would certainly help balance the tartness of some of the fruits used but is optional.
Steps to Puree Strawberry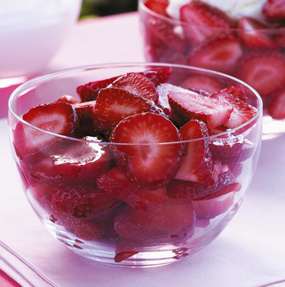 If planning to use fresh strawberries, wash them very well under cool water. Frozen strawberries have to be thawed completely. Remove the stem using a knife and slice strawberries into halves or cubes.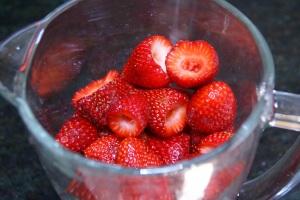 Put the strawberry pieces into a blender.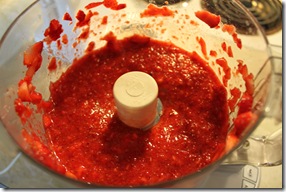 Blend to get a smooth paste. A little bit of water can be added while blending to get a puree of pouring consistency. Strain the puree using a sieve or cheesecloth to get lump free strawberry puree. If planning to use as cake filling or as sauce over ice creams, stir in some sugar and blend once again.
Puree strawberry as mentioned above and store it in refrigerator for later use
Image credit: marthaandme.wordpress.com/; beansandyoga.wordpress.com/; domestocrat.wordpress.com/; thefoodlunatic.wordpress.com/
How To Puree Strawberry