How To Puree Carrot

18 Nov 2011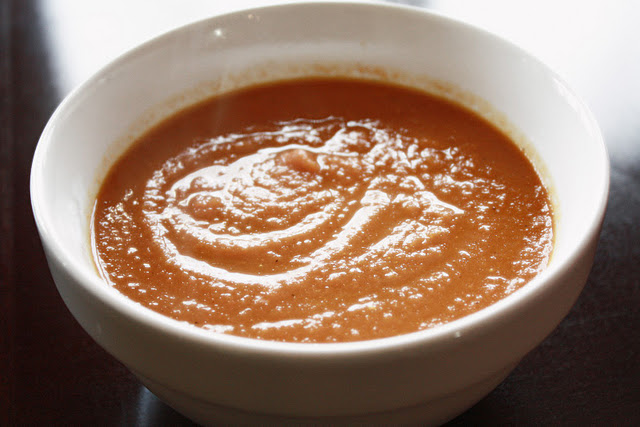 Pureed Carrots are used in a variety of recipes like sauces, soups, baby food, casseroles etc. They are hard vegetables and would need a little bit of preparation prior to blending. Pureed carrots can be frozen and stored for use later. Read on for detailed instructions on how to puree carrot at home without any hassles…
Principle behind Carrot Puree
Cook carrots and soften the hard flesh. Once tender, carrots can be easily blended into a smooth puree.
Steps to Puree Carrot
Get fresh carrots. Matured ones are better than baby carrots since they would be more fleshy.                                                       
Wash carrots well under cool water.
Trim the tail and head. Using a vegetable peeler, peel it.
Wash again in cold water.
Cut carrot into rings or chunks as desired.
Cooking method:

Boiling – Take a saucepan filled with water and add carrot pieces to it. Bring to boil, reduce heat, and let simmer for about 20 minutes until carrots become tender.
Steaming – In a vegetable steamer place the cut carrots. Bring a pot of water to boil and place the steamer over this. Let steam cook covered for about 15 to 20 minutes.
Microwaving – Put carrot pieces in a microwavable bowl and cook on high for about 15 minutes.

Once cooked, carrot is tender enough to ne easily mashed.
Transfer cooked carrots into blender and blend for 5 minutes to get a smooth puree. Alternately, a masher can be used to make a lovely orange mash of carrots.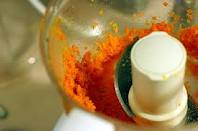 Consistency of the puree can be adjusted using milk, butter, or water.
Watch the video for more information on the same:
Follow the steps to puree carrots and serve it with grilled yams.
Image credit: beingsiddiqi.blogspot.com/ ; gregsfood.blogspot.com/ ; iheartfood4thought.wordpress.com/
Video credit: youtube.com/
How To Puree Carrot