How To Puree Banana

18 Nov 2011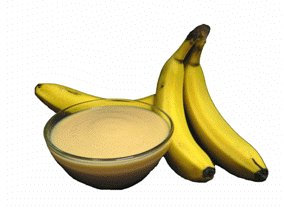 Puree bananas and store them in refrigerator to make instant smoothies after a long day at work. Banana is a delicious fruit and pureeing makes it easier to add this fruit to various other recipes like custard, baby food, ice creams etc. Making a banana puree is simple and does not need much preparations. Let us follow the steps given below to make wonderfully delicious smooth banana mash.
Principle behind Banana Puree
Banana is a soft fruit and does not need to be cooked or blanched like other fruits, prior to being blended. However, adding a little bit of citrus juice would keep the puree from darkening in color.
Steps to Puree Banana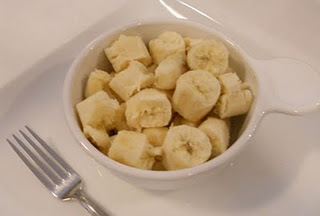 1. Buy ripe bananas from market. Peel bananas and cut them into small pieces.                                                                                                                                                                                                                                      
556034-banana-in-blender.banana-in-blender
2. Put the pieces into a blender and blend for about 3 minutes to get a puree of smooth consistency. Alternately, they can me mashed with a fork or a spoon.Water or milk can be used for adjusting consistency of banana puree.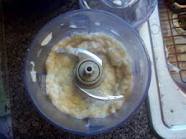 The puree can be mixed with ice cubes, milk and blended for that delicious glass of banana smoothie! Try out various recipes with banana puree.
Image credit: babyrecipes.net.au;  skinnyjeansamy.blogspot.com; mrmarksmunchies.blogspot.com; fixationandcreation.wordpress.com
How To Puree Banana