Popular Sauces for Haggis

16 Aug 2011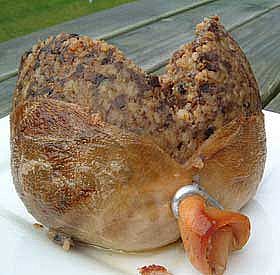 Different type of sauces offer different flavor to the savory Scottish pudding. You can make a variety of sauces for haggis and enjoy the sizzling hot favorite with your family and friends. Here in this blog, I am going to share some delicious sauces that are easy to prepare and can enhance the taste of haggis.
Cranberry jelly is cooked along with whisky and springs of thyme, in the sauce until they become creamy. This traditional sauce has a sweet taste and cranberry present in it is rich in vitamin C, dietary fiber, manganese. Cranberry is considered beneficial to the immune system and acts as an anti-cancer agent.
Whisky and Mushroom Sauce:
Sumptuous sauce prepared from button mushroom, chicken stock, cornflour, Swede, potatoes, butter, cream and black pepper. You may also use yogurt in place of cream. Introduction of yogurt makes your sauce low in fat content and it is beneficial for health conscious people as it contains several nutrients required by our body.
Haggis with Drambuie Cream Sauce: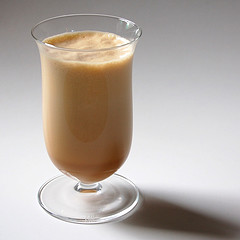 Shallots are cooked in butter until they become translucent and then mixed with drambuie and cream before they are served with hot haggis.
Haggis with Gamekeeper's Sauce:
Perfect combination of small onions, butter, plain flour, tomato puree, red wine, beef stock and whisky makes it the best sauces for haggis. The sauce takes a maximum of 30 minutes to prepare and you must stir the sauce constantly over low flame in order to avoid lumping.
Cumberland and Whisky Sauce:
Palate soothing sauce where whisky, orange juice, orange zest are boiled together on low flame , by stirring continuously before red currant jelly, salt and cayenne are added to it and served with haggis.
Prepare and enjoy these sauces for haggis and share your feeling with us!
Image credits: to55er.wordpress.com, cookalmostanything.blogspot.com
Popular Sauces For Haggis