Popular Sauces for Gnocchi

12 Aug 2011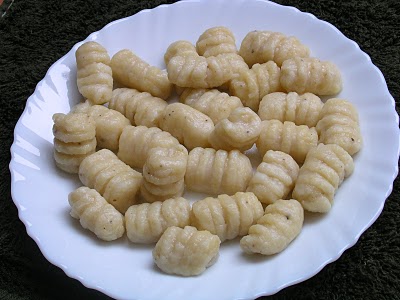 Sauces make gnocchi deliciously light, not too dry or not too soggy. You can prepare variety of sauces for gnocchi and enjoy the Italian delicacy. Tasty sauce just adds flavor and taste to the dish, so you can prepare some that are best for all carving buds. Check out for some delicious and easy to make sauces that you can serve with gnocchi.
Creamy Mushroom Sauce:
Ideal sauce for parties; prepared from Swiss mushrooms, vegetable stock, red chili, garlic, butter, cream, parsley, cheese, semolina flour, sea salt and black pepper. Parsley adds flavor to the sauce and it is also an amazing medicinal herb, which aids the body in regaining health.
Fresh Tomato sauces for Gnocchi:
Fresh Roma tomatoes, garlic, red onions, pepper, Parmigiano are cooked together in olive oil making it the best sauce for gnocchi. The sauce takes 10 to 15 minutes to prepare, if you keep the ingredients ready.  The palate soothing sauce contains total 493 calories per serving which includes protein, cholesterol, sodium and carbohydrates.
Mushroom Basil Sauce:
A perfect combination of mushroom, onions, garlic, basil, butter and black pepper makes the sauce ideal to be served with potato gnocchi. You can serve it as an appetizer anytime before the main course and the basil acts as an appetite stimulator. It also aids in proper digestion.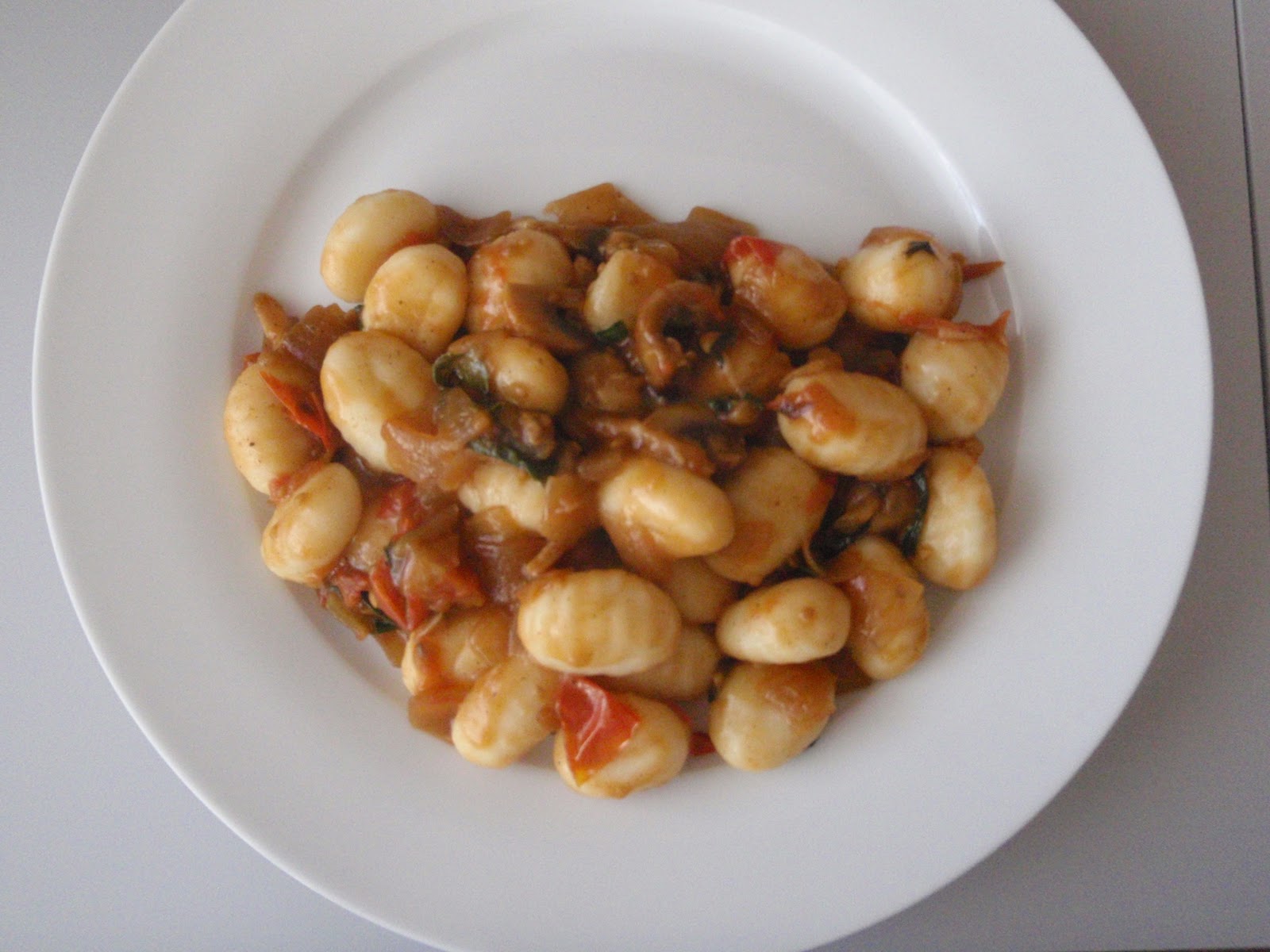 Almond Butter sauce:
It is an irresistible sauce where almonds are toasted in butter, and served along with pepper seasoning. You can prepare the sauce in minutes at home and serve it with spinach gnocchi. The sauce tastes simply great when made fresh.
Gorgonzola sauce:
Simple and easy sauce prepared with heavy cream, white wine, chicken stock, cheese, black pepper and nutmeg. It takes 25 minutes to prepare the sauce but you will never regret spending time making it because it has an amazing taste and texture.
Pesto Sauce for Gnocchi:
Mesmerizing sauce where fresh basil leaves, garlic, pine nut, parmesan cheese, pecorino cheese, and kosher salt are blended together into a coarse paste. Pine nuts in the sauce contain high protein and amino acids, thus it is considered as a great source of nutrition.
Meat sauce with Gnocchi:
An Italian sauce prepared from tomatoes, beef, pork, wine, carrots, onion, parsley and garlic. The sauce has a meaty flavor and you can always refrigerate the leftover in an airtight container.
Hope the above sauces for gnocchi will help you enjoy the dish in variation!
Image credits:enrichingyourkid.blogspot.com,
Popular Sauces For Gnocchi