Popular Sauces for Steak Diane

12 Aug 2011
Sauces make pan-fried filet mignon in steak Diane tastier. Sauces for Steak Diane are prepared using butter, shallots, cream, beef stock and Worcestershire sauce, but with a little innovation and concentration you can always make different sauces for Steak Diane. Here are some sauces for you, that are perfect, with steak of any variety and are surprisingly simple to make and very quick to cook.
Steak Diane sauce:
Delicious and creamy sauce prepared from shallots, mushrooms, Worcestershire sauce, garlic, Dijon mustard, fresh parsley, butter, cream and pepper.  You can prepare the sauce in minutes at home and it has a velvety creamy consistency with a savory taste because of parsley and mustard.
Wine Merchant Sauce: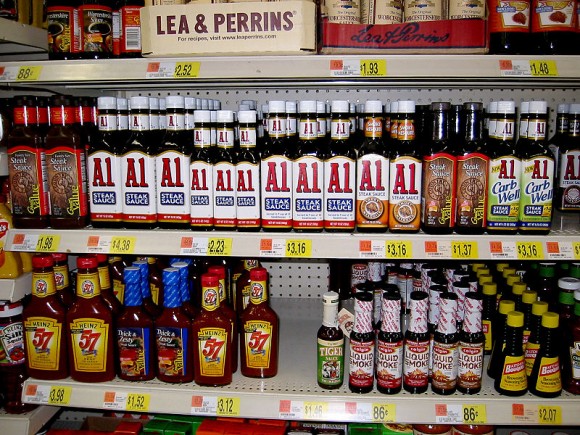 Bacon, butter, onion, garlic, bay leaf, and thyme are cooked until they become golden brown. Further flour, consommé, wine, parsley, mushroom and Worcestershire sauce are added to the mixture and cooked until they blend well making it the best sauce for steak Diane. You can also add little lemon juice to the sauce which gives it a little savory taste along with pleasant aroma.
Burgundy Steak sauce A La Worcester:
Amazing sauce that can just sweep your family and friends off their feet prepared from butter, onions, canned beef gravy, dry red wine, Worcestershire sauce and fresh parsley. The sauce takes a maximum of 10 minutes to prepare and if you are a little diet conscious then you can always use margarine instead of butter.
Cranberry Sauce:
Perfect combination of butter, green onions, garlic cloves, red wine vinegar, cranberries, sugar, vanilla rind, orange rind and cloves make the sauce just the perfect with steak of any denomination. If you keep the ingredients of the sauce handy, you can prepare the sauce quickly at home and surprise your family with the delicious treat.
Azalea Time Dip:
A popular creation from the American cuisine prepared of mayonnaise, black pepper, curry powder, celery salt, lemon juice, hot pepper sauce, Worcestershire sauce raw vegetables and steak sauce.
Hope the sauces for steak Diane given above will help you serve the dish in variation each time and win over all!
Image credits: arnoldqisaacsons.blogspot.com, epictreats.blogspot.com, clusterfork.org 
Popular Sauces For Steak Diane