Popular Sauces for Cheese Cake

12 Aug 2011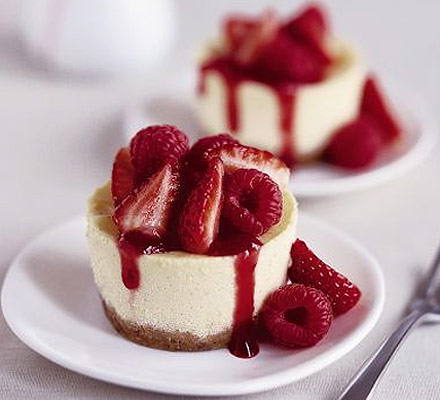 Sauces give cheese cake a sizzling taste that you can never forget. You can serve the dessert in a unique style by preparing different sauces for cheese cake at home. You can also prepare some sauce and store it in refrigerator handy for later use. Given below are some extraordinary sauces that you can quickly try out at home.
Lip smacking sauce where apple is blended into puree and cooked along with apricot preserves and corn syrup. This simple sauce can be enjoyed anytime with cheese cake. It is also very healthy. People with high cholesterol can also enjoy the sauce because apples present in the sauce helps in lowering cholesterol.
Blackberry Sauce:
Enjoy the dessert with the flavor or fresh fruit, prepared from blackberries, butter, sugar, cornstarch, lemon juice and cinnamon. You can prepare the sauce in minutes but ensure that you keep stirring it while cooking to prevent the sauce from lumping. This delicious sauce can be stored in a refrigerator and it remains fresh up to seven days.
Strawberry sauce:
A perfect blend of strawberry, sugar, cornstarch and lemon juice makes it the best sauce for cheese cake. The flavor of strawberry makes the sauce simply irresistible, moreover, it is rich in antioxidants, helps in preventing aging and boosts your immune system. Strawberry also keeps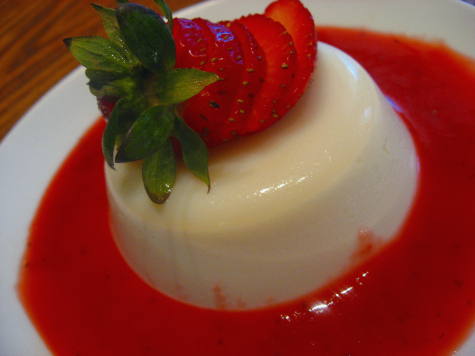 you away from cold and flu.
Blueberry Sauce:
Unique sauce for cheese cake where blueberries, butter, sugar, cornstarch, lemon juice, cinnamon are cooked together and served over the delicious delight.
Butter Caramel Sauce:
Castor sugar, water, butter and heavy whipped cream in the sauce are cooked together on low heat for 15 minutes, until it reaches a creamy consistency and served with cheese cake.
So, now that you know many sauces for cheese cake, you can try them easily at home and enjoy with the amazing dessert.
Image credits: hayancafe.blogspot.com, thejapanesekitchen.com
Popular Sauces For Cheese Cake