Popular Sauces for Burritos

11 Aug 2011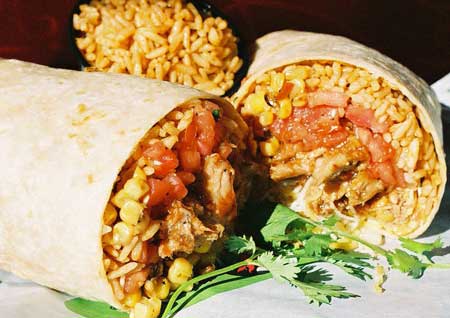 Variety of sauces for burritos can be prepared with a little innovation to turn the Mexican delight into a tasty treat. Not aware of these sauces, fret not, for here are some easy and simple burritos sauces for you, which can be quickly prepared at home with a little efforts.
You may also buy different sauces and serve it with burritos filled with beans, lettuce, meat, vegetables and cheese, but preparing it at home provides an ultimate satisfaction. Everyone, irrespective of the age group loves to have Burritos when served with the right kind of sauce.  So read on to more about the best and simplest of the burrito sauces. 
Burrito sauce:
A sumptuous sauce prepared from butter, onions, flour, chicken broth, tomato sauce, garlic salt and green chili pepper. The sauce has a spicy and savory taste making it the best sauce for burritos. It is one of the traditional sauces, which take a maximum of 40 minutes to prepare which includes the cooking and preparation time.
Red Sauce:
Tasty sauce consisting a perfect blend of tomato puree, wine vinegar, chili powder, cumin powder, onion powder, garlic, salt, paprika, sugar and dried cilantro. The sauce tastes best when served with beef, bean and vegetable burritos.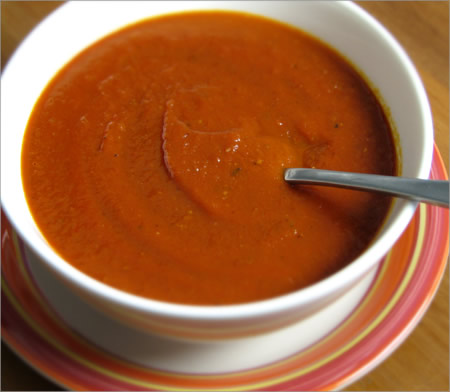 Taco sauce:
A palate soothing sauce prepared using onions, garlic, tomatoes, chili powder, cumin, paprika, sugar, white wine vinegar and cayenne pepper. The sauce has a savory taste but you can bring variation to its taste by adding tomatoes and cayenne, depending on one's preference. You can always prepare the sauce and refrigerate it at least for a week in an airtight container.
Sour Cream sauce:
Sour cream, spring onion, cucumber, sweet pepper, cilantro, jalapeno, red chili sauce and black pepper are mixed together in and sauce and served chilled with hot burritos. When your kids are hungry, you can prepare the sauce by reducing the quantity of jalapeno and pepper, so that it is not too spicy for them.
Verde Sauce with Black Bean Burritos:
Amazing sauce that you're near and dear will love, prepared from tomatillos, chili pepper, onions, cilantro and garlic. The sauce has an incredible flavor, cilantro in the sauce aids digestion and also protects against urinary tract infection.
Try out these sauces for burritos and feel free to share your experience with us!
Image credits: stotledaily.blogspot.com, yiothesia8.wordpress.com, mamoru2000.blogspot.com
Popular Sauces For Burritos