Popular Sauces For Panna Cotta

8 Aug 2011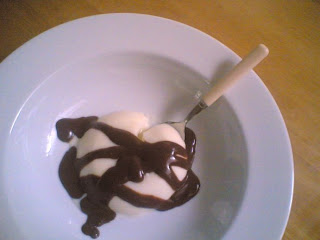 Different sauces for panna cotta help to enhance the taste of this famous Italian dessert. These sauces are prepared using some of the most mouthwatering ingredients which are mainly chocolate, cream, and cheese. If you need some more ideas on the various sauces which can be served with panna cotta, here are some great ideas.
Chocolate sauce:
This is simply perfect for those who cannot think about any dessert without its chocolate sauce. Dark chocolate is often melted and mixed with butter before being served with panna cotta.
Raspberry sauce:
Fresh raspberries make any Italian dessert complete. The preparation time for this sauce is just ten minutes, as a result you can prepare this wonderful sauce even in a hurry. Fresh raspberries and confectioner's sugar are combined in a small saucepan to prepare this sauce and then cook over low heat for sometime for 4-5 minutes. It gives the sauce its originality and great taste.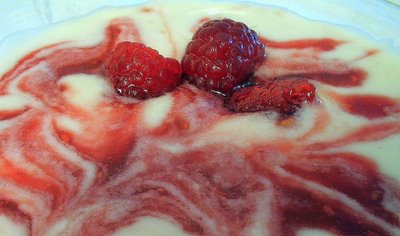 Caramel sauce:
A simple sauce mainly prepared with sugar and water, helps to enhance the taste of this Italian dessert even more. You can easily prepare this sauce in a few minutes with sugar and water. This is considered to be one of the best complimentary sauces to panna cotta.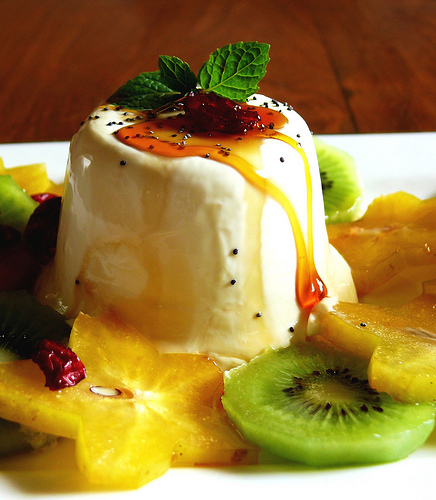 Wild berry sauce:
If you are little experimental and do not mind trying out new dishes and sauces, you will love this wild berry sauce. Leaf gelatine is primarily used in the preparation of this sauce with cold water, single cream, castor sugar, vanilla extracts, punnets of mixed wild berries such as red currants, blackberries, blue berries, and raspberries as well as sugar. Take out some time and prepare this sauce at home.
Let us innovate some more sauces for panna cotta and share the wonderful sauce recipes with all foodies!
Image credits: riya-kitchen.blogspot.com, themerlinmenu.blogspot.com, hungerhunger.blogspot.com
Popular Sauces For Panna Cotta