Popular Sauces for Bread Pudding

5 Aug 2011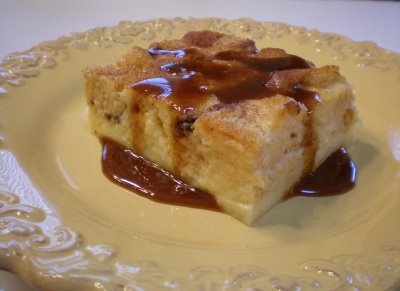 Choosing sauces for bread pudding is quite a simple task, especially if you are fond of sweet dishes. These sauces are some of the richest and tastiest sauces you might come across though they are very high in calories. Bread pudding is a dish that is loved specially by children and sauces for bread pudding just make the dish lip-smacking. You can serve bread pudding to your kids as mid day meal or as evening snack. You can prepare a variety of sauces and make your kids happy each time when you serve. Here are some delicious sauces that you can prepare with bread pudding and bring cheer to the table.
Chocolate Sauce with Bread Pudding:
Chocolate sauce is loved by all and it is easily available in the market, but preparing it at home just adds freshness it. You can also bring variation to the sauce. A combination of chocolate and orange liqueur gives it a tangy sweet taste. You can also add cherry or mint extract to it. Sauce prepared with peppermint and chocolate will also make your bread pudding tastier.
Apple cider sauce:
Butter, light brown sugar, all-purpose flour, apple cider, raisins and nut meg are cooked together making it the best sauce for bread pudding. You can prepare the sauce and keep it handy in the refrigerator, so that it can be used when you are in hurry.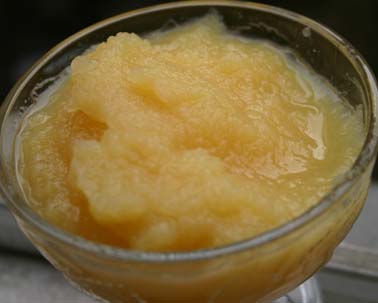 Bread Pudding with Bourbon sauce:
Mouth watering sauce prepared from butter, buttermilk, bourbon, baking soda, white corn syrup, and vanilla extract. The sauce takes
minutes to prepare and the presence of vanilla not only adds flavor to the sauce but it also comes along with many health benefits.
Vanilla Sauce:
A perfect blend of sugar, light brown sugar, nutmeg, cream, butter, and flour gives the sauce a creamy texture and flavor. The sauce takes 10 to 12 minutes to prepare once you keep all the required ingredients ready.
Bread Pudding with Whiskey Sauce:
Whiskey sauce is just perfect for all your bread pudding recipes, no matter when you choose to serve it. Ingredients used in the dish are French bread, milk, eggs, sugar, vanilla, cinnamon, and sugar.
Vanilla and Caramel sauce:
A fantastic creation prepared with a combination of two sauces. Ingredients used in caramel sauce are brown sugar, butter, light corn syrup, and coffee flavored liqueur. Whereas in vanilla sauce is a blend of sugar, flour and butter. This sauce is just perfect when you plan to serve bread pudding as an after-dinner dessert to your guests.
Prepare and enjoy the sauces for bread pudding above and feel the satisfaction of bringing cheer to the table!
Image credits: wiveswithknives.com, whatscookingamerica, microwaverecipescookbook.com
Popular Sauces For Bread Pudding