Popular Sauces for Lasagna

5 Aug 2011
552818-delicicious-hot-lasagna-dip.imagesqtbnand9gcr8frmqx5uer5ggywxu0hnxryztmc9-nsj7bdose6rndjmcbp-ysqBy knowing to serve the right sauces for lasagna, you will have learnt to serve a complete lasagna meal to your family or guests. Lasagna sauces are a combination of wine, herbs, and spices which add to the flavor and taste of the dish. Check out for some amazingly tempting sauces for lasagna that you can quickly prepare.
Hot Artichoke Dip with Lasagna
A sumptuous sauce prepared from artichokes, mayonnaise, sour cream, and fresh tarragon. The sauce takes 30 minutes to prepare and tastes awesome. You can keep the ingredients for the sauce ready and prepare it just before you serve because the sauce tastes better when it is served hot with lasagna.
White and Red Wine sauce:
White and red wine sauce is a unique sauce that gels well with meat lasagna. All you need to prepare the dish is béchamel sauce, onions, garlic, tomatoes, celery, carrots, fresh basil, cheese, and butter. The rich flavor of garlic and savory taste makes it one of the best sauces for lasagna.
Lasagna with Béchamel sauce:
Rich and tasty sauce prepared by combining together butter, milk, all-purpose flour, and nutmeg. You can prepare the sauce in minutes at home and enjoy the benefits of nutmeg. Nutmeg provides a strong flavor to the sauce and it also acts as an anti inflammatory agent.
Buttermilk Herb Dip for Lasagna:
This amazing complimentary for lasagna is prepared with sour cream, buttermilk, fresh parsley, garlic and pepper. You can always prepare the sauce beforehand and refrigerate for later use, but ensure that it is not stored for too long. By refrigerating the sauce its flavor blends well, making it just mesmerizing.
Lasagna with Cheese Cream Sauce: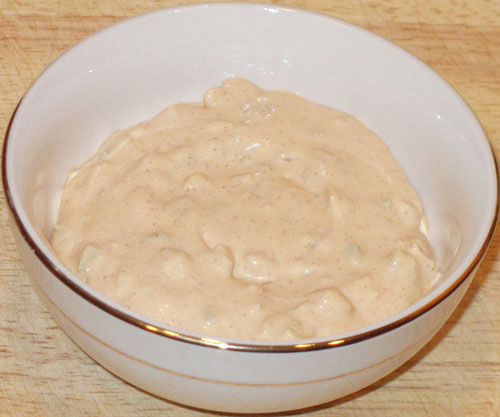 Butter, all-purpose flour, milk, cheese, pepper, and nutmeg in the sauce are combined together making it a sauce that you would long for. The sauce has a creamy texture and it takes minutes to prepare. If you are diet conscious then you can always add low fat cheese and milk in the sauce.
Meaty Sauce:
You can serve this sauce with the traditional basic lasagna dish. The ingredients used in the sauce are onion, garlic, ground chunk, tomatoes, and olive oil.
Hope all these sauces for lasagna will help you to enjoy the dish more than ever!
Image credits: karenfreberg.com, recipes.cuppylicious.net, myfrenchkitchen.wordpress.com, simplyrecipes
Popular Sauces For Lasagna