Popular Sauces for Empanadas

4 Aug 2011
552742-black-beans-sauce-ready-to-be-served.jpgv0
Variety of sauces for empanadas can be prepared at home and served with empanadas stuffed with meats, cheese, vegetable or even fruits. In case you do not have the time or inclination to prepare these at home, you do not have to fret as these are easily available at the local stores too. However, for those who wish to try these out at home –here are some popular sauces.
Black bean and sour cream are blended together in the sauce and then mixed with Roma tomatoes, scallions, black pepper. The sauce best goes with grilled or fried empanadas stuffed with beef. You can prepare the best sauce for empanadas in minutes and surprise your guests and family.
Shallots in the sauce are cooked in butter, along with avocado, olive oil, red wine vinegar, pepper till it becomes smooth and velvety to be served with pork stuffed empanadas. The sauce takes 4 to 5 minutes to prepare and the presence of avocado just perfect for people with high cholesterol level.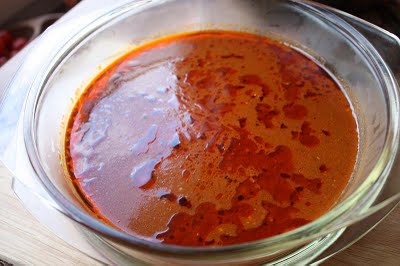 Spicy Tomato Sauce:
Delightful sauce prepared from olive oil, onions, garlic, red chili, tomatoes, sugar, Tabasco sauce and green chili. Yummy sauce is a culinary creation of European cuisine and it is addictive enough when served with beef stuffed empanadas. You will never regret after serving it with other empanadas because of its spicy taste.
Spicy Dipping Sauce with Turkey and Cabbage Empanadas:
A combination of soy sauce, rice vinegar, hoisin, sriracha and honey makes it one of the best sauce for empanada. You can just prepare the sauce earlier, or even extra sauce can be kept in refrigerator for several weeks.
Aji Sauce:
Scallions, green Serrano chilies, white vinegar and lime juice mixed together in the sauce makes it a perfect one to be served with empanadas consisting of beef stuffing.
Hope now you can prepare the above sauces for empanadas and enjoy the taste and their flavor!
Image credits:offthebroiler.wordpress.com, microwaverecipescookbook.com
Popular Sauces For Empanadas