Popular Sauces for Polenta

4 Aug 2011
Sauces for polenta are a combination of some unique ingredients and herbs which are mainly cooked in a traditional way and sometimes through ancient rituals. In the recent times these popular sauces for polenta have been improvised to suit the taste buds of the current generation, Here are some popular sauces which can be served with polenta.
Polenta with Mushroom Sauce:
A perfect blend of dried porcini mushroom, olive oil, red onion, celery, garlic, mushroom, tomatoes, red wine, parsley, and pepper makes it one of the best sauce to be served with polenta. Parsley in the sauce is highly recommended fo its antioxidant properties and it also helps the body in fighting against many diseases.
Meat sauce:
A palate soothing sauce for polenta prepared from beef, onions, red pepper, carrots,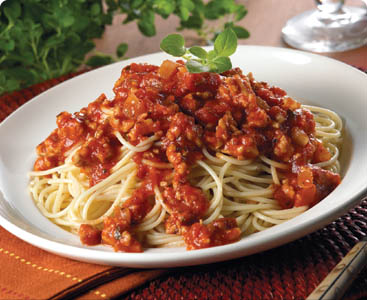 garlic, tomato and cheese. The sauce takes hardly 10 minutes preparation time if you have all the ingredients ready. You can simply prepare polenta in your microoven and serve it with the sauce! You will love the expression of your guests.
Spicy Garlic Dipping Sauce:
Simply and tasty sauce, you can serve with fried polenta prepared with garlic, Dijon mustard, fresh lemon juice, red wine vinegar, Worcestershire sauce, Tabasco sauce, egg, and pepper. Fried polenta is liked by adults as well as youngsters and the sauce just adds to the taste of the dish.
Polenta Fries with Gorgonzola Dipping Sauce:
A mixture of gorgonzola blue cheese and cream makes it the best sauce for polenta. Blue cheese in the sauce consists of high calcium which helps in preventing bone loss and
migraine headaches. Blue cheese also burns fat and helps fight cavity.
Tomato Chickpea Sauce:
It is a typical polenta sauce prepared from olive oil, onions, celery, tomatoes, chickpeas, fresh herbs like chives, parsley and basil. You can bring variation to the sauce by adding fresh herbs depending on one's preference and availability.
Hope all the ideas for sauces for polenta will be useful to you. Prepare them at home and feel free to share your feeling with us!
Image credits: mealmotivation.com, fudjunktion.blogspot.com, stanford.com
Popular Sauces For Polenta