Popular Sauces For Meatloaf

4 Aug 2011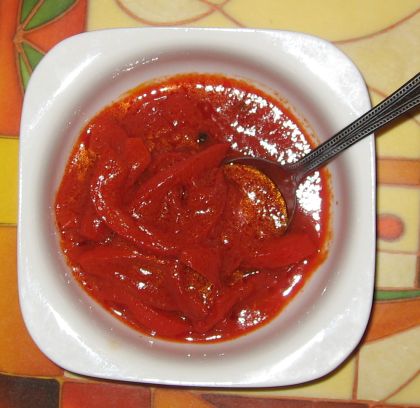 When we think about sauces for meatloaf we look forward to sauces which are spicy, flavored and those which help to enhance the taste of the dish through their tanginess. However, you may not be aware, that the best sauce of meatloaf is not hot and spicy – in fact it is a combination of cheese and herbs! Popular sauces for meatloaf can not only be purchased, but these can be prepared at home for future use. Here are some sauces which you can try out with meatloaf.
Sour cream and mushroom sauce:
One of the easiest sauces for meatloaf which can be prepared using sour cream, dill weed, pepper and salt. If you choose to prepare this sauce at home, you can make it of a thick consistency or lighten it by adding a little bit of chicken sauce. Mushrooms add a special flavor – include your favorite herbs too!
Red pepper sauce:
A spicy sauce as understood by its name, red pepper sauce is a combination of beef broth, Worcestershire sauce, red bell pepper which is cored and diced, garlic cloves, butter, flour, salt, and pepper. This sauce can be prepared at home in a saucepan over medium heat.  Constant stirring is very necessary to mix in the flour which helps to give the sauce a tangy taste.
Ketchup sauce:
This is a common sauce easily available in the local markets. Fresh tomatoes are used to prepare
this sauce with a little bit of sugar and salt. If you prepare ketchup sauce in advance you can store it in tight lid gas jars and keep it for future use.
Horseradish sauce:
The main ingredients used in the preparation of this sauce are unsalted butter, all-purpose flour, heavy cream, milk, kosher sauce, white pepper, and horseradish. The sauce is cooked over a medium heat in a pan. The sauce is considered to be ready when it starts to thicken and gets bubbly. It tastes best when served cool.
Though there are many sauces for meatloaf – you can still innovate your own combination sauce. It can be a ready mixture of a few of the above sauces or one which is slightly different from the above with the use of herbs.
Image credits: theotherdelia.co.uk, meridiangroupbd
Popular Sauces For Meatloaf