Tips and Ideas To Plan A Christmas Barbecue

1 Aug 2011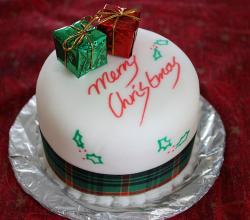 Here are some fantastic Christmas Barbecue ideas to help you plan your event with ease. This is a time when families and friends get together for festive events. In many homes, a baked ham or roasted turkey is customary fare. Christmas barbecue does not have to be an intricate meal with hard-to-grill dishes or the same predictable foods prepared in the same manner every year. Whether there are just a couple of people or a bigger party, you can make a Christmas barbecue full of non-traditional fun.
For people living in States without snow and severe weather in the winters, hosting a Christmas Barbecue is the best idea. The smell of the cooking, smoky aroma, and the delicious taste of barbecue is just something else. Smoking a turkey outside is a way to open up valuable oven space for your holiday dinner. Barbecuing is a fantastic way to get the men in your group to help with the cooking.
Theme
If you have always wanted to try something out of the ordinary for a Christmas BBQ, consider having a themed holiday BBQ. Pick a country that you like or want to visit, for instance France. Make your meal a complete cultural festivity. Start with some holiday-themed décor from that country. Several party supply stores have paper products and decorations that will synchronize with your theme of choice. Download or buy a CD of holiday or customary music from that country. If there are more than just a couple of you, pick a few traditional recipes or look up some new ones. Many specific holiday recipes from different countries are easy to find on the web or in cookbooks. For a bigger group, have each guest bring a dish to rejoice your theme. 
Size
One of the most noteworthy features of a Christmas dinner is the enormous size of the meal and food choices presented. Unlike a regular BBQ, a Christmas BBQ should include several courses, multiple side dishes to choose from, festive drinks, and a surplus of desserts. You can have friends and family snack on things like nuts and a party mix while the grilling happens. Make sure you have enough food for second helpings and a variety of desserts. No one should leave hungry, right?.
Hopefully these Christmas Barbecue ideas would help in many ways to get your evening planned. This barbecue is a meal that is enjoyed with thoughts of thankfulness and togetherness. It is also the last celebratory dinner families share before the year ends. Make it a special event.
Image credit - ifood.tv
Tips And Ideas To Plan A Christmas Barbecue