Popular sauces for Fried Chicken

29 Jul 2011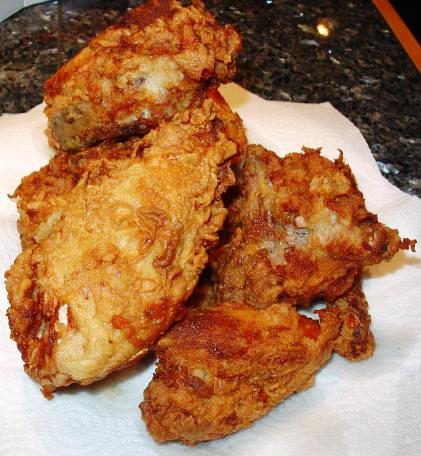 Fried chicken is an authentic appetizer loved by everyone since decades. Chicken pieces with bones and skin are dipped in a batter, deep-fried or pressure fried before they are served hot with different sauces for fried chicken is the trademark of this dish.  Try these sauces given below at home and serve it with mouth watering fried chicken to win over all.
Celery Sauce
Marvelous complimentary sauce served with hot yummy fried chicken pieces. Ingredients used in the sauce are celery stalks, scallion, sherry, soy sauce and corn starch. This sauce has been assorted from the Chinese cuisine and you can prepare it with 5 to 10 minutes, once you have collected all the required ingredients.
Mixed Vegetable Sauce:
Perfect combination of mushroom, ginger, bamboo, Chinese lettuce, pepper, cornstarch and stock makes the sauces one of the glorious invention of the Chinese cuisine. The fabulous flavor of vegetables in the best sauce for fried chicken can just sweep your guest and family off their feet.
Green Pea Catsup sauce:
Green peas, catsup, stock, sherry, sugar and salt are cooked together in the sauce making it one of the most popular creations, to be served with fried chicken. Presence of green peas makes the sauce even perfect for those who are trying to lose weight.
Fried Chicken with Garlic Sauce:
The flavor of garlic simply makes the sauce irresistible. The ingredients used to prepare the dish are garlic cloves, soy sauce, honey, onions and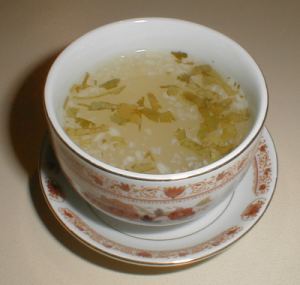 cornstarch. When guests surprise you by dropping in your house, you can quickly prepare the dish and bring cheer on their face.
Stock Soy Sauce:
Scallion stalk, ginger, soy sauce, stock, sherry and cornstarch are cooked together in this amazingly tempting dish that is usually served with hot and yummy fried chicken.
Lemon Sauce for Deep Fried Chicken:
Mouth savoring sauce prepared from chicken broth, white wine, soy sauce, honey, lemon juice and cornstarch. The sauce has a sweet and tangy taste which makes it irresistible. You can dip fried chicken pieces in the sauce and serve it hot with lemon slice garnish.
Soy Vinegar Sauce:
Perfect blend of leek stalk, fresh ginger, soy sauce, vinegar and sugar makes the dish simply addictive. You can enjoy the complimentary with fried chicken along with the benefits of ginger present in the sauce. Ginger used in the sauce works wonders in the treatment of cancer to migraines.
You will not regret spending time preparing the above sauces for fried chicken. So, what are you waiting for try it and enjoy!
Image credits: eat-and-be-merry.blogspot.com, ile-maurice.tripod.com, keral.com, possumland.blogspot.com 
Popular Sauces For Fried Chicken