Popular sauces for steak

27 Jul 2011
Sauces for steak are those specially flavored sauces, which are prepared to be served with meat dishes. These are usually orange or brownish in color and make the use of tomatoes as the main ingredient, along with raisins, spices, and vinegar. Any best sauce for steak usually has a sweet or peppery taste which is often said to be similar to Worcestershire sauce. Steak sauces can be prepared at home or can be bought from the local store. Here are top 10 sauces for steak, specially assembled for you.
Oyster sauce for steak:
Considered to be one of the common steak sauces, this is prepared with rice wine, cornflour, beef broth, and soy sauce and of course with oyster sauce. The ingredients are all mixed well and then poured over the meat dish to give it a delicious taste.
Garlic steak sauce: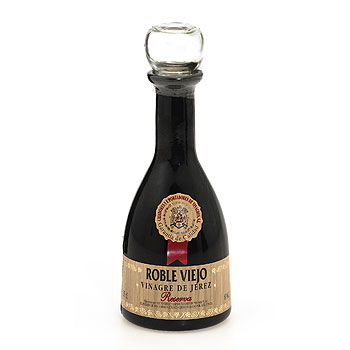 Garlic is the predominant flavor of this sauce which is prepared with unsalted butter, minced garlic, lemon juice, and Worcestshire sauce. It is usually served hot over steak.
Sherry vinegar steak sauce:
Chopped bell peppers, horseradish, Dijon mustard, honey, molasses, sherry vinegar, Worcestershire sauce, salt, and pepper are mainly used to prepare this dish. The ingredients are usually combined in a blender to get the smooth consistency of a sauce.
Brown steak sauce: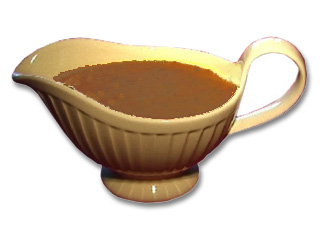 Tomato ketchup, chopped onions, minced garlic, Worcestershire sauce, lemon juice, white vinegar, prepared mustard, brown sugar, and water are mainly used in preparing this sauce for steak. The mixture is simmered for around 30 minutes and then cooled.
Red wine and onion sauce:        
A rare combination of chopped onions and red wine makes one of the best sauces for steak. Chopped red onions with cornflour, tomato puree, dry red wine, black pepper, and sugar are used to make this sauce.
A favorite of those who love spicy sauces! Red peppers, hot pepper rings, and onions are mainly used in the preparation of this sauce. Red peppers are first cooked and then well blended.
Rhubarb sauce for steak:
Chopped, trimmed, and washed rhubarb is used in the making of this sauce along with chopped onions, vinegar, brown sugar, allspice, cloves, pepper, salt, and cinnamon. The ingredients are well combined and then boiled to get a thick sauce for steak.
Simple cheese sauce:
This is one of the few sauces, which can be prepared at home on an everyday basis. Butter, mustard powder, cheddar cheese, ground pepper, flour, and milk are used to prepare this sauce. The ingredients are mixed well and cooked over low heat.
Beef broth steak sauce:
Beef broth is mainly used to prepare this broth sauce with butter, chopped onions, freshly chopped parsley, Dijon mustard, and cornstarch. Sherry is also added to add for a tangy taste.
Brandy sauce: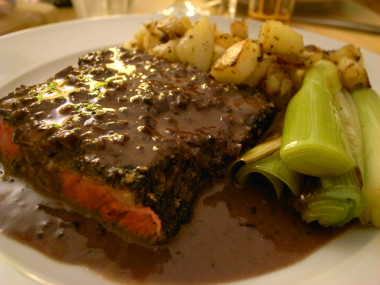 Confectioners' sugar, double cream, egg yolks, brandy, and butter are all mixed together to add to the great taste of this sauce. This makes a light colored sauce which tastes just wonderful with steak.
Now, that you know how to prepare so many sauces for steak, wouldn't it be a great idea to include a few of them in your next party and baffle your guests with a blast of taste?
Image credits: khiewchanta.com, rosesandwaterfalls.wordpress.com, thetourexpert.eu, hackronym.com, allwomenstalk.com, chinesefooddiy.com 
Popular Sauces For Steak