Seasoning For Rice-How To Tips & Ideas
25 Jul 2011
Rice is perhaps the most versatile dish, for which you can use various types of seasoning. Some of the attractive ideas for seasoning for rice are featured below for you to try out. These fabulous rice seasoning ideas are going to give your rice dish a delicate taste and gorgeous aroma, guaranteed!
Fabulous Rice Seasoning Ideas
Chicken Broth
Use chicken broth instead of water to cook the rice. This will give a beautiful color and flavor to the dish. 
Pineapple Juice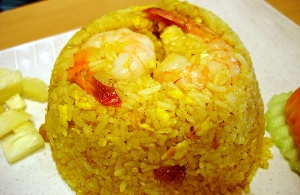 Using pineapple juice is an another flavorful alternative to  cooking rice. This fruity seasoning gives the rice a slightly sweet taste, which goes well with salads and thinly sliced pineapple wheels as garnish.
Herbs
Add your favorite herbs to the water while you're cooking the rice. You can use any herbs you like including cilantro, parsley, basil, tarragon etc. No matter which herbs you choose, each is going to add a certain uniqueness to the rice.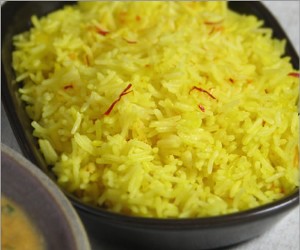 Saffron
Saffron is a common rice seasoning, which is regularly used for preparing Indian and Mediterranean cuisines. Saffron adds a mild aroma to the rice and changes the color to light orange. 
Onion and Garlic
Onion and garlic both add strong flavor to  rice and these are quite common types of rice seasonings. To use these seasonings, you should sauté the chopped onion and garlic in hot oil before adding to the boiling water.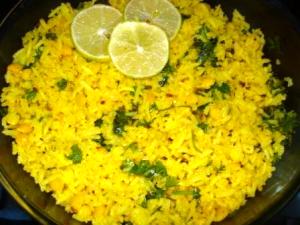 Lemon Juice
You should use lemon juice seasoning, while preparing lemon rice – a favorite rice preparation. To make the lemon flavor stronger, you can add lemon zest as well. This will add a nice yellow color to your rice, along with the lemony taste, which you can adjust accordingly.
Milk
Although different from the above choices, milk is a common seasoning in various dessert preparations of rice, most notably, rice pudding. Other than adding great flavor, milk also adds a creamy texture to the rice, which is a perfect complement to dessert.
Image Credit: ifood.tv, singapuradailyphoto.blogspot.com, theardentepicure.com,
Seasoning For Rice-How To Tips & Ideas