Growing Bamboo Shoot

28 Jun 2011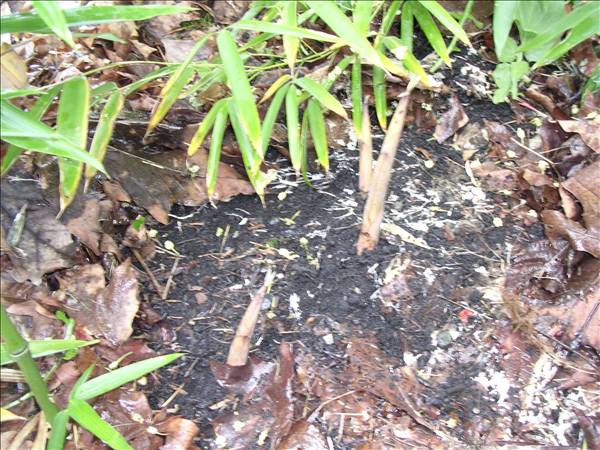 Bamboo shoots are the most versatile and edible shoots which can be used in numerous dishes and broths. Maintaining and growing bamboo shoot is very easy as it require little care and fuss.

 
Bamboo shoots grow very fast like lawn grass. There are various methods to grow bamboo shoots.  One of the methods used with bamboo is tissue culture. Tissue culture is the fastest way to produce large quantities of bamboo shoots. This involves keeping a piece of plant (such as nod, stem tip or seed) into a sterile medium under controlled conditions.

 
The other common methods used with bamboo are division or transplanting. Spring and autumn is the best time to transplant bamboo.

 
Tips for growing bamboo shoots:

 
Below are some of the easy steps on how to grow bamboo shoots:
Select a clump around two feet in diameter along with three to four healthy young culms (stalk or stem).

 
Clear the soil surrounding the clump until enough of the rhizome can be seen. The rhizome should be straw or yellow colored.

 
Take the plastic and wrap the roots in it. Keep watering the roots in order to prevent drying out and replant as soon as possible.

 
Enrich the soil with good fertilizer and water it properly. To stimulate growth in bamboo shoots, you can apply a fertilizer high in nitrogen.

 
Put the clump in the hole and cover with the soil.

 
It will take 3-4 years to become established.

 
Yellowing and falling leaves:

 
During the spring season, you will find yellowing of the leaves, followed by leaf drop. It's natural to lose their leaves as they are replaced by fresh new ones.

 
Taking care:

 
Pruning bamboo shoots:

 
Bamboo needs some pruning to maintain its attractiveness. Every year you should remove older, unattractive culms and cut off any dead branches. You can prune most bamboo without fear of damaging it. You just need to make cuts above the node, so as not to leave a stub which will die back and look unsightly.

 
Fertilizing:

 
Apart from providing high nitrogen fertilizer, you can add a layer of compost or aged manure around the base of the plant.

 
Thus this was the basics of growing bamboo shoots. Apply the above mentioned tips and make your work much easier.
Image credits: my.gardenguides.com,  blog.bamboofencer.com 
Growing Bamboo Shoot