Growing Endive

28 Jun 2011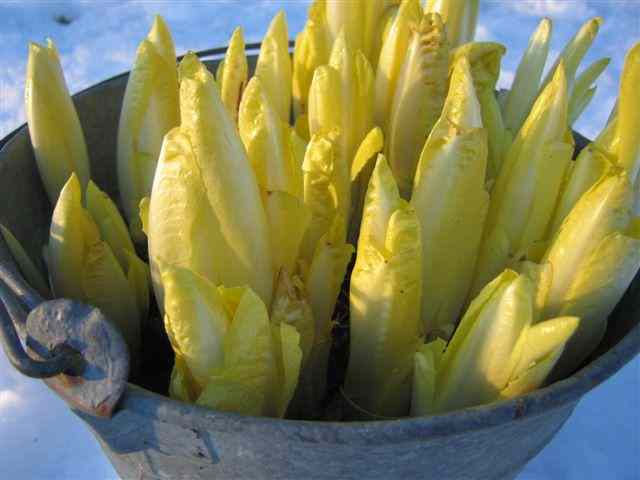 If you are planning to start your very own vegetable garden, then growing endive will be the best pleasurable activity.  In this blog you will find the simple methods to grow endive.

 
About endive:

 
Endive is a half-hardy biennial which is grown as an annual. This cool-season crop which can be grown from seed planted in your garden. Endive grows like lettuce as it is a part of the lettuce family. Endive is a great vegetable which can be used to make variety of salads or for garnishing the delicious dishes. There are two varieties of endive; the frilly curled endive with pointy leaves and a smoother leafed escarole.

 
Tips for growing endive:
The weather plays an important role in process of growing endive. For example, if your region has a short, hot growing season, you can start endive indoors from seed. Transplant it as soon as possible so that the plants mature before the weather gets hot.

 
If you are starting in midsummer, sow succession crops in well-manured soil. If you are direct seeding, sow seeds ¼ inch deep in wide rows.

 
You need to thin the plants to 9-12 inches apart; otherwise the plants may become crowded and bolt early.
Watering the plant is very essential. It will help in the fast growing. Insufficient water may slow the growth and can cause the leaves to become bitter.

 
The appropriate time for harvesting the endive plant is between 90-100 days from seed. You just need to cut the plants off at soil level with the help of a scissor.

 
Important tips:
Endive tastes better if you blanch it. You can blanch by tying the string around the leaves to hold them together.

 
Be careful that the plants do not get affected with pests such as alphids. Water can be used to remove alphids from the plant. Wash the plant with water occasionally as needed early in the day.

 
As you can see it is very easy to grow endive. Once you get the hang of growing endive, you will get the constant supply of this great vegetable.
Image credits: kitchengardeners.org/,  growinggardening.com 
Growing Endive