Growing Peanuts
10 Jun 2011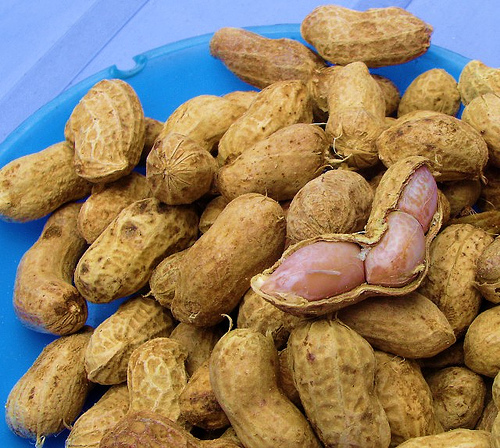 The process of growing peanuts is explained in detail in this article. Peanuts grow well in light sandy soil. Clay soil is not at all suitable for their growth as the pea pods tend to burrow in this type of soil. If you want to learn how to grow peanuts , you must read this article very carefully.  
When and How to Plant?
Go to a grocery store to buy raw peanuts. Make sure that the peanuts you buy are raw and not roasted. Then you should plough the ground as deep as seven inches or even more. You must plant the peanuts after the last frost. Plant them in well-drained as well as sandy soil.
Sow the peanuts about two inches deep and add compost and manure in a large quantity. On the surface top, you may add some inches of mulch in case you feel the ground is hard for growing peanuts or if it has several weeds that can damage the peanuts.
While you plant peanuts, see to it that the kernels remain whole. If they split while planting, they will not grow. Also you must plant them about seven inches apart. 
Water Requirements for Growing Peanuts
When you plant the peanuts, you should make sure that you water them very well. Keep in mind that you do not water them until the plant begins to sprout. The plant sprouts in approximately a week's time. Do not over water them once you start watering them on a regular basis.
Remove Weeds
Remove any weeds that grow around the plant as these obstruct the growth of peanut plants.
When to Harvest?
The plant will mature in about 130 days. Fall is the best time to harvest these plants and they must be pulled out completely then. You can use a spading fork for this purpose. When the plant is pulled out of the ground, a mature nut is visible. Yellow is the color of the foliage.
Post-harvesting
Once harvested, the peanuts must be dried for about two to four weeks. Peanuts must then be stored in a cool and dry place until the time you want to roast them.
Conclusion
Roast your peanuts and enjoy them. Grow more next year! If you are loooking for some peanut recipes, visit ifood.tv.
image credits : farm1.static.flickr.com
Growing Peanuts