Growing Fava Beans
10 Jun 2011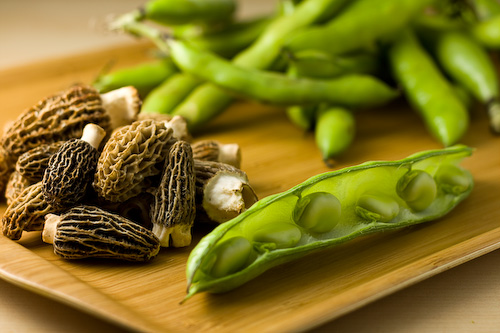 Broad beans, which are popularly known as Fava beans, are not usually seen in vegetable garden. However, growing fava beans is very easy. Given below are some tips on how to grow fava beans.
The Best Time to Grow Fava Beans
Unlike most of the other varieties of beans, fava bean plants grow well in cooler seasons. These plants must be saved from harsh frosts; hence, fall is the best time to grow them. You may even plant them during early spring. Generally, they are not sold as plants but they can easily be grown from seed.
How to grow Fava Beans?
When you want to grow fava beans in your vegetable garden, you must grow them in rich soil. First, these seeds grow into small shrubs up to a length of about 18" tall. Thereafter, flowers grow in masses and these are decorative too. These white flowers grow in clusters and their lower petal has a black blotch. These black and flowers are transformed into big, cylindrical pods that have within them about 3-6 beans. As soon as the pods swell, the beans can be harvested.
Requirements of Fava Bean Plants
Fava beans must be watered regularly and these plants must get abundant sunlight. They are decorative plants so they can be grown interspersed inside the flower garden. These are neither fussy vegetable nor do they attract many pests.
So, if look forward to grow an unusual bean which needs little attention, you must definitely try growing fava beans.
image credits : applepiepatispate.com 
Growing Fava Beans