Italian Easter Cakes

6 Jun 2011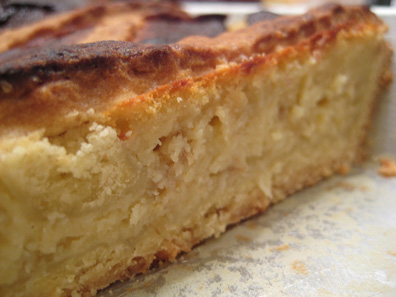 Italian Easter cakes are another tasty treat from the land of pizzas which are very easy to make though great in taste. Easter is one of the important occasions in Italy, so people of Italy prepare different kinds of delicious foods during this occasion. This being one of the reasons why cakes prepared during Easter holds a great importance both in terms of religious fervor as well as to celebrate the holiday.
Different Versions Of Italian Easter Cakes
There are many versions of Italian Easter cakes; some very traditional while few with a modern touch and flavor. 
Pastiera Napoletana - If we trace back to its origin, "Pastiera Napoletana" is the one that originated in Naples. It is prepared by using some special ingredients that makes it very delicious and unique in taste.
Torta Pasqualina – It is also a form of traditional Italian Easter cake, prepared and relished by many people during this festive occasion.
Colomba Pasquale – It is also known as Italian Easter dove cake. Although it doesn't have traditional shape but it symbolizes peace. Many cake molds are available in the market to make this dove shaped cake.
Ingredients Of Italian Easter Cake
Although there are different versions of this cake, but we would focus more on Pastiera Napoletana as it is one of the classical preparation from Naples. You need following ingredients to make this cake.
Basic Ingredients
Flour
Eggs
Powdered sugar
Corn
Salt
Butter
Other Ingredients
Ricotta cheese
White almond extract
Vanilla powder
Candied orange
Vanilla essence
Cinnamon
Orange flower water
Steps For The Preparation Of The Cake
It is very easy to prepare Italian Easter cake and the important thing about this is that if prepared well, it's really tasty. You can make a big cake or prepare it in the form of small muffins; both would add an extra flavor to your celebration and holiday.
Pasta Frolla - The first step in making cake is to prepare pasta frolla by mixing sugar, salt, egg, butter and almond in a big mixing bowl. Add vanilla and flour to this mixture and blend them thoroughly before keeping in the refrigerator for about half day.
Dough – Take other ingredients viz. ricotta cheese, candied orange, corn, powdered sugar and eggs to make dough.
Baking – Once your pasta frolla is prepared, add dough over it. Again, over the dough put some pasta frolla and bake it for about 20 minutes, your cake is ready.
Thus, you must have got a fair idea about Italian Easter cake, so prepare it today and relish its taste.
Image Credit: vinosite.com
Italian Easter Cakes