What are the alternate means to purchase your foods
2 Apr 2011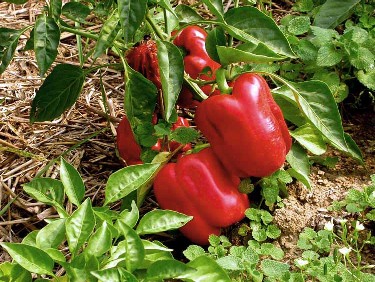 What are the alternate means to purchase your foods? This topic may interest everyone because most of us are always in search of alternate ways to purchase foods in very protective but hassle-free manner. Mostly we depend on grocery stores or restaurants to get our food. But this blog focuses on some potential food purchasing tips which may aid you in securing food in a very simple and hassle free manner.
Grow your own veggies and raise your own food: It is perhaps the best way to secure the food. You don't need to have big garden to grow your veggies, you can even try out growing veggies in pots. Get yourself acquainted with the pot farming techniques and visit the local agricultural support center to check what all options will work for you. Other than that, you can also try out making your honey, egg, meat and more. With the growing prices of commodities, we are damn sure that you may feel this is one of the best alternate ways to purchase food.
Go e-way to secure food: We feel this is one of the simple amongst various other alternate ways to purchase food. Going online will save your time, labor required for buying, and transporting food to home. You can visit online retailing portals like Amazon and Groupon to place your bet on cheaper food items. You can purchase grocery like meat, fruits, etc in best deal offers. Don't you feel this is one of the best food purchasing tips ever dished out to you?
Join Agriculture Programs: This is perhaps one of the alternate ways to purchase foods in a very farm friendly and secure manner. The agricultural programs allow you to lay hands on best organic produces without biting the dust at a local grocery store. Most of the agricultural programs also introduce you to best of farming practices.
Hunt in wild: No! We are not asking you to go hunting and kill the valuable species of animals; instead, we are only telling you about alternate ways to purchase your foods in natural way. This idea may not work every time but you plan a trip to the wild and try to collect as much raw food as you can. We are sure that you will feel that this is one of the interesting purchasing tips ever dished out by us.
Go Dump diving:  When we say dump diving you may feel why we have included this point in this blog about alternate ways to purchase foods, then the answer is its useful at times. You can come across many people who refuse to buy their food instead, they love dump diving to collect their food. Most of the foods that are dived out of the supermarkets are in good condition to use, so you need not to worry about their safety or authenticity.
After reading through this blog, either you may act upon these food purchasing tips or you can search some more feasible alternate ways to purchase food.
Image Courtesy: pennsylvania.sierraclub.org
What Are The Alternate Means To Purchase Your Foods