How To Grind Cinnamon Sticks?

26 Mar 2011
Cinnamon is the dried and aromatic bark ex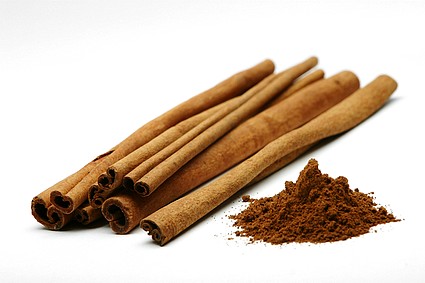 tracted from perennial tree called Cinnamomum trees widespread in tropical countries like, Sri Lanka and China. The extra pungent smell of cinnamon has made it popular as an essential spice in any sort of recipe. Cinnamon comes with two variable names, Cassia and Ceylon varieties. Ceylon varieties are bit thin sticks and extra long than cassia variety. The fresh barks from tree are taken and naturally roasted in sun for weeks. This makes cinnamon harder and darker in appearance, and that's what we get to see in groceries. The flavor of cinnamon are enjoyed in bakery items, soups, candies, pies, cookies, curries, smoothies, and veggie curries. Fresh cinnamon sticks can be bought from market and grind-ed to powder at home. But many people find it tedious to ground cinnamon sticks. We bring to you some of the simple and effective ways of grounding process.
Grinding Cinnamon Sticks
When the question of cinnamon grinding storms the brain, the instant view of food processor sweeps our mind. Buy a branded, good quality food grinder and grind cinnamon in small batches. Let me inform you a useful tip, don't grind too much of cinnamon as storage problem for longer duration can ruin the taste of grounded cinnamon.
You can use a simple sharp grater, to grate down cinnamon sticks. This process may be time consuming but, will yield fine results. Place a large bowl and fix your grater above it. It is better if the grater is bit longer in length. Now take your cinnamon sticks and try rubbing it against grater back and forth. You can either coarsely grate it or fine grate it; it is contingent upon the holes you are using during grating process.
One of the commonly used process of grinding cinnamon is use of coffee grinder machine. Coffee grinder is grinds the most stubborn spices and condiments, like turmeric sticks, so it is equally good for grinding cinnamon sticks. You will get finely grounded cinnamon powder in no time.
Health benefits of Cinnamon
Cinnamon has been research to cure diabetes Type II, however more evidences of this research has yet to arrive. Other ailments treated by cinnamon could be kidney stones, gall bladder stones, cardiovascular diseases, hypertension, cholesterol, and certain infections.
The use of cinnamon in ground form is more prevalent than using sticks, and it's always better to grind cinnamon at home to enjoy the aroma till eternity!
Image credit: ifood.tv
How To Grind Cinnamon Sticks?