How To Make Sugar Crystal Tree

11 Mar 2011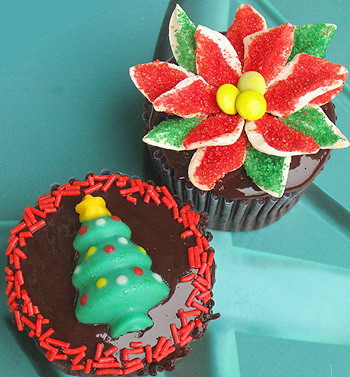 I used to love and still love making sugar crystal tree. In fact, my daughter loves it and in spite of her having a sweet tooth, I still encourage her to make sugar crystal tree. Have you ever tried to make this tree out of delicious sugar crystals? Well - if you haven't tried it out yet and would love to, here is a helpful step by step guide on how to make sugar crystal tree. You can make it as a part of your Christmas or New Year decorations. I am sure you will love this guide on making sugar crystal tree!
Step one - Start the process to make sugar crystal tree by mixing sugar and water in a saucepan. This needs to be heated till the water starts boiling. You have to keep the water boiling continuously till the sugar dissolves completely. When you notice that sugar has completely dissolved, you can remove it from the water.
Step two - You can add some colors as per your preference and flavors which you love to have. Ensure that you stir in the food color first till you get the tint you are looking for. Once, this is done, you can add some peppermint drops and some additional flavors of your choice in this mixture. You can put this saucepan in the refrigerator, so that the sugar crystals slowly cool down and reach around 50 degree. Be careful when you are putting the saucepan in the refrigerator - it should be ideally placed in a pot holder.
Step three - In this step you start to make sugar crystal tree as the sugar crystals start cooling. The strings need to be tied together right at the top with a pencil or a ruler. You can fan the strings slowing by typing the string in the middle with the one on the center of this popsicle stick. The outer strings need to be tied with the edges of this stick which shall give a Christmas tree like shape to the crystals. You need to ensure that you are cutting the strings short, just to ensure that these do not touch the side parts or the bottom.
Step four: You can soak the string and also the popsicle stick in a sugary syrup and then let it dry for some time. This shall help you to create a solid base for the crystals which shall help them to stick together. You can pour this mixture and let it hang your prepared tree with it.
Step five - In this last step, you can put aside the jar so that it is not disturbed by anything. You can slowly cover it with a small, dry cloth so that dust is kept away. Let this sit for at least a week and when you are completely happy with the crystals you can slowly remove the candies from the jar.
Once you have learnt, how to make sugar crystal tree, you can add your personal touch by adding some gifts of your choice in this tree in the form of candies and chocolates. Your kids will simply love it.
Image credits: houseput.com  
How To Make Sugar Crystal Tree