Various Cupcake Ideas For Boy Scouts

7 Mar 2011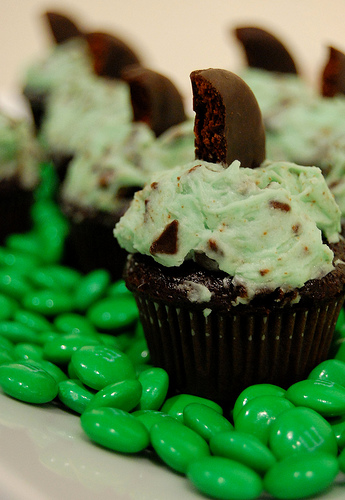 Baking cupcake is a great idea to celebrate any event and there are some really good cupcake ideas for boy scouts on their next troop meeting. For cupcake flavors and decoration, use some scouts-inspired themes and ideas. It is easy to find boy scouts' cupcake ideas if you know the figures, symbols and traditions that are important to boy scouts and reflect their way of life and celebrations.
Create delicious cupcakes keeping these themes in mind. Here are a few cupcake ideas for boy scouts.
The Boy scout insignia is important to every boy scout. How about some cupcakes that have the impressions of their insignia? This symbol comes in various designs, starting from a simple Fleur-de-lis to more intricate ones involving American flag and the head of an eagle. Use this icon as your cupcake inspiration. One idea is to bake a normal cupcake and play out the insignia designs with the icing. You can even make cut-outs of the insignia with the icing and then mount it on the cupcake.
How about playing around the blue and gold theme? These two colors of their uniform are very important to the boy scouts. How about vanilla-flavored cupcakes with blue and gold striped icing? Or still better would be individual cupcakes with either blue or gold icing. Arrange them on a cupcake stand.
Much like the insignia, merit badges too are key components of a boy scout's life. It's a token of achievement and receiving one is a proud moment for any boy scout. Through the cupcakes, highlight the past achievements or your child's troop by using merit badge designs on the icing. You can even ask your child what is the future goal of his troop and then do an icing keeping that merit badge in mind.
Here's another one from the boy scouts' cupcake ideas kitty. Another interesting cupcake idea for boy scouts would be to keep a green and brown theme. Boy Scouts are always engaged in some outdoor activity or the other. How about some chocolate cupcakes with green icing on it to signify camping or hiking? If they are involved in any aquatic activities, give the cupcake some blue icing with a gummy fish on top or give the blue icing a water pattern with a fork.
Boy Scouts love their s'mores. The best part of any Boy Scout camping is the campfire time when they roast marshmallows to make s'mores. Use this campfire delicacy as one of the cupcake ideas for boy scouts. It would be nice if you could give the cupcake a marsh-mellow flavor. Or you can even make a plain vanilla cupcake with chocolate icing, graham cracker crumbs and a marshmallow topper.
Implement one of these ideas in your child's next boy scout meeting. These great cupcake ideas for boy scouts are going to make your child very proud of his mom.
Image Credit: flickr.com
http://www.ifood.tv/blog/how-to-transport-cupcakes-to-friends-relatives
Various Cupcake Ideas For Boy Scouts