How To Prepare Animal-Shaped Appetizers
28 Oct 2010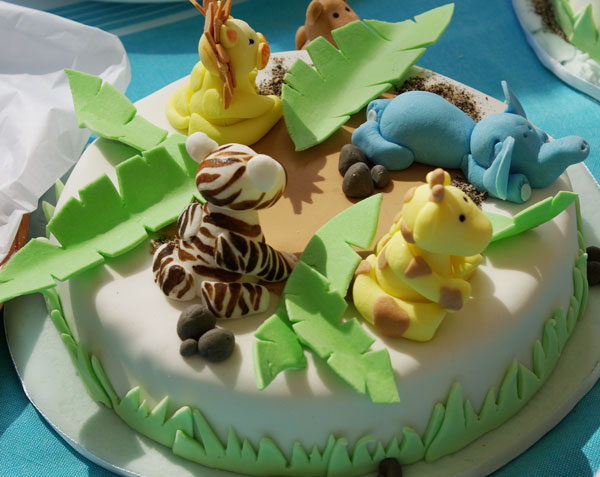 Animal shaped foods may appeal to animal lovers, vegans, vegetarians, and kids, who are wary of eating animals in real. You can prepare animal shaped appetizers by using simple ingredients.  From now onwards you can easily play around with food shapes, if you wish to make eating a fun affair.
You can easily prepare animal shaped appetizers like cakes, cookies and bread dough by using animal shaped molds. Or, you can bake them in simple shapes like round, square and rectangular shapes and further create animal shapes using knifes or other sharp objects. Cake and cookie dough can be easily molded using hands, and pressed into metal molds or perhaps you can cut them using animal shaped cutters. Similarly you can mold and shape breads too.
The craft shops and cake decorating supply stores mostly stock such fanciful animal shaped cookie cutters, and cake molds. Or if you are unable to find anything exciting at these stores then you can also select from a wider array of molds advertised online.  
Few tips to prepare animal shaped appetizers
Animal shaped peanut butter cookies: You can easily prepare an animal shaped cookie using peanut butter cookie dough.  You can either mold the dough into balls and cylinders and can easily shape them into dogs, cats, cows, horses, birds, lions, or elephants using a cookie cutter. To make the mane of the animal, squeeze the dough using kitchen strainer and shape the dough to look like hair. These cookies require more baking time than the usual cookies because hand forming always makes thicker cookies.
Hot Dog Octopus: To prepare an octopus, slice the hotdog halfway lengthwise, and then create legs by turning the hot dog on its side.  Like this prepare eight legs and then shape eyes using cheese, sesame seeds or poppy seeds. Create mouth by cutting a small piece in the head and stick small piece of pimento for tongue.
Cat Cake: To prepare a cat cake you need to bake the batter in small round and square layers. After cooling the batter, place it on waxed paper and cut them into desired shape using the cutting board. Create a wide based triangle by cutting the square layer. Reserve the narrow triangles from each side. Nip off the triangle top and place it adjacent to the neat end on a cake board, which is covered with waxed paper. You can use butter cream icing to hold two pieces together. Thus body and head of the cake is ready. Now use reserved long narrow triangles for creating ears and tails. Cut two matching triangles in ear shape and use the remaining for tail. You can join various pieces of the body using the cream icing. Use white, orange, chocolate (brown), or black icing for completing the cat. You can create different skin patterns (like the ones found on real cats) using licorice shoestrings, decorator icing and gumdrops.  Use coconut for making the fur, if you want to bake a white cat.
So now the ideas are there, get baking and prepare some animal shaped appetizers for your little ones.
Image Courtesy: 1.bp.blogspot.com
How To Prepare Animal-Shaped Appetizers