Top 10 Heirloom Vegetables You Can Cultivate

2 Oct 2010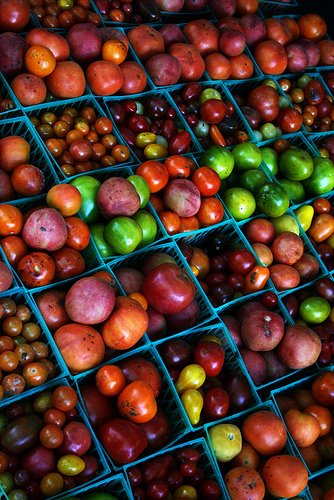 Not all vegetables make their appearance round-the-year, and that's one reason  to preserve the seeds of a prized harvest and make them  heirloom vegetables, whose harvest you reap from your very own vegetable garden. A list of top 10 heirloom vegetables you can cultivate, will give your garden-space the magnificent splendor of a much cherished and loved vegetable variety, which you would savor in any season of the year.
•    Beans :  The Romano, Blue-lake and Kentucky blue variety of beans are preserved to a heirloom value not only because they are resistant to diseases but also great to taste, which is why the "threesome triumph" of beans make their way into any home-garden.
•    Moon and stars  watermelon : This twinkling variety of  the melon family  is a treat for the eyes. The vegetable which is eaten as a fruit with its dark-green color, its skin adorned with yellow stars- almost garlanding a moon-queen; the moon and stars watermelon looks well donned in a r'oyal robe'.
•    The Lemon cucumber : Succulent and juicy, a prized variety for their cooling effect, the lemon cucumber makes a great addition to vegetable salads and also as a pickled delight.
•    Garlic : The 'pod' of good health with 'cloves' of  goodness , the Spanish Roja and Red Toch are no wonder in the list of top 10 heirloom vegetables you can cultivate. Red-toch is softneck garlic, whose cloves can be eaten raw as it doesn't leave behind any pungent flavor, inherent in garlic and; Spanish Roja has a great taste and a lasts long (up to six months) typical of  heirloom.
•    Lettuce- the red salad bowl : The red salad bowl variety of Lettuce not only makes a great appearance to your vegetable salads but also are succulent and yummy to eat – fresh and raw, these loose-leafed vegetables, now don red in the rich culinary heritage of salad bowls.
•    Hot Pepper – Bulgarian Carrot : With a striking similarity to orange carrots,  but simply in contrast when it comes to flavor, the hot Bulgarian carrots retain crispness even when cooked.
•    Sweet Pepper – Jimmy Nardello : This popular Italian pepper offer the dual colors and flavors of the spectrum. When red, these peppers taste sweet and once they change to green, you get the tangy version of the pepper, one reason why they are one of the top 10 heirloom vegetables you can cultivate.
•    Squash - Ronde  De  Nice:  The bowl-shaped Ronde – De  Nice with its thin skin makes a good substitute for zucchini.  They are small and you can one enjoy this vegetable as a whole in single or in whole numbers for larger servings. With its rich flesh and delicate skin, this vegetable is not shipped or stored but best cultivated as a heirloom vegetable.
•    Brandywine Tomato: The unrivaled flavor of Brandywine tomatoes makes it a popular heirloom vegetable you can cultivate. You have the juicy reds, always ready-to-be plucked when you are in need.
•    Eggplant -Violetta Di Firenze: The enticing lavender of the egg-plant and its versatility through its different shapes and sizes makes it to the top 10 heirloom vegetables you can cultivate. The luring lavender if picked early, need not be peeled as it has a thin skin. With ample sunlight and heat, you derive the best flavor out of eggplants.
Give your garden round-the-year bloom with some knowledge about the top 10 heirloom vegetables you can cultivate.
Photo courtesy :midsummernightmeadows.com 

 
Top 10 Heirloom Vegetables You Can Cultivate