How To Make Ice Cream With Ice Cream Maker
3 Aug 2010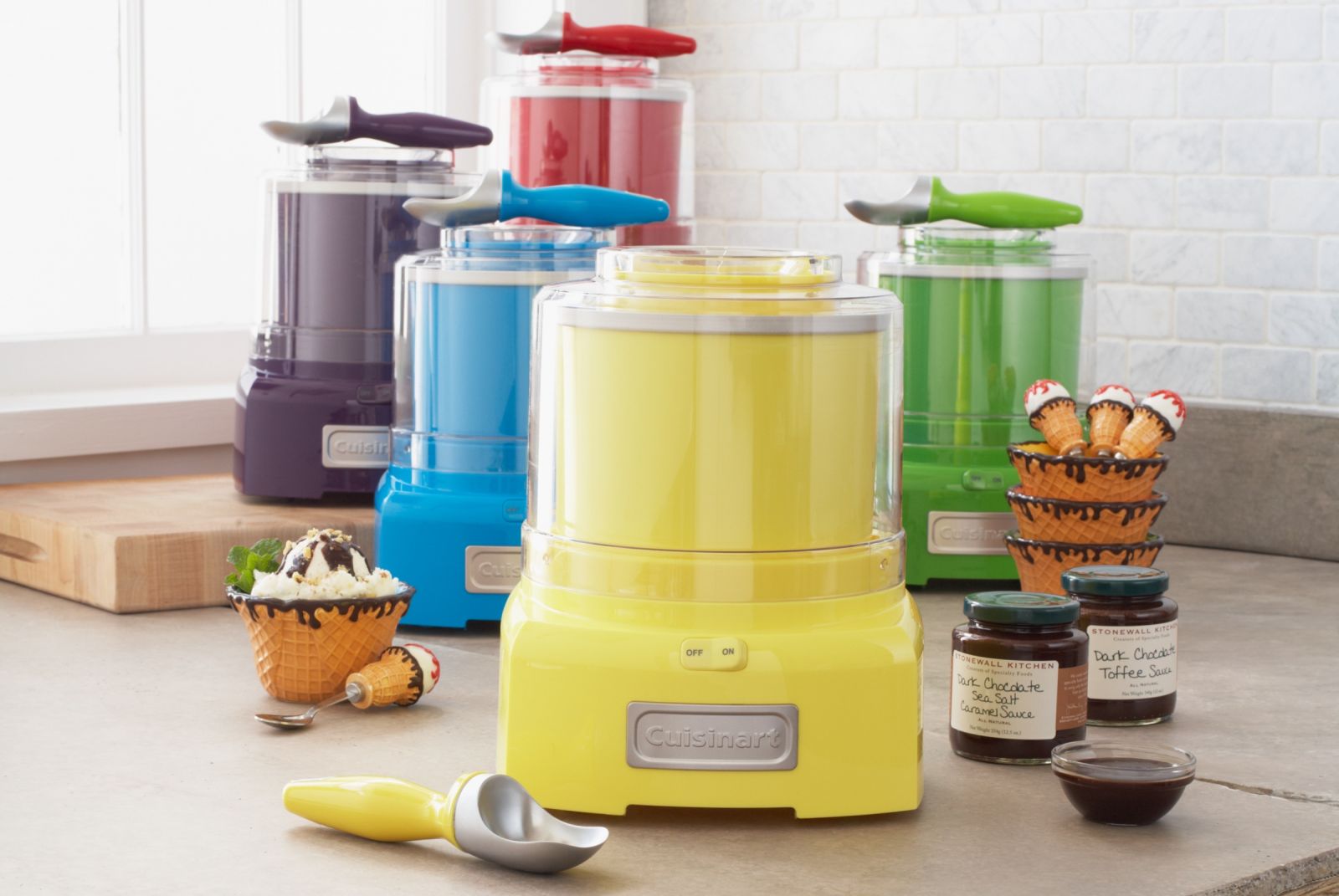 Come summer, you will find me and my kids spending long hours preparing and devouring large scoops of homemade ice cream. Making ice cream is our favorite pass time and it just got easier with our newly bought ice cream maker. I am so very impressed with the results that I decided to share some useful tips on how to make ice cream  with this gadget.
I use an electric ice cream maker; when you have the convenience of reducing labor for just a few extra bucks, why compromise! Agreed hand-cranked machines are more authentic, but then electric ice cream makers are more user friendliness. Moreover, I personally feel hand-cranked machines can at times get too messy especially when you have a pair of over enthusiastic kids ever ready to help you out. 
Powered by: ifood.tv
If you are going to use your machine for the first time, then my advice would be to read the user's guide or manual carefully. Then set up the machine and do a dry run, i.e., start it for few minutes without adding the ice cream mix. This way you will get a fair idea of how to operate the ice cream maker properly.
Once you are comfortable with the mechanism, you can start by preparing ice cream using your favorite ice cream recipe (ifood has some great ice cream mix recipes ). Many electric ice cream makers require the mixing bowl to be frozen for at least 12 to 24 hrs before you begin making ice cream. Prepare the mixing bowl accordingly and add this time to the total time required to make your ice cream. 
Always remember to keep your ice cream mix ready before assembling your ice cream machine. Also, start your machine before pouring the ice cream mix into the machine, this way you will ensure that your ice cream has a smooth ice crystal free texture.
 The ice cream maker does not completely freeze the ice cream mix but rather makes ice cream in a soft serve form. You can either serve it immediately or allow it to harden in a freezer. For this, scoop out the ice cream mixture into an airtight container and place it in the freezer for hardening. 
 Follow these useful tips and you will be able to make yummilicious frozen delights that everyone would love to dig into! 
Other Articles You May Like To Read
1.How To Make Homemade Ice Cream With A Machine 
2.Learn Some Fun Facts About Ice Cream 
3.How To Make Homemade Vanilla Ice Cream Without An Ice Cream Maker 
Image Credit: http://www.sugarsugarrecipes.com
How To Make Ice Cream With Ice Cream Maker