How To Make Peanut Butter Icing

10 Jul 2010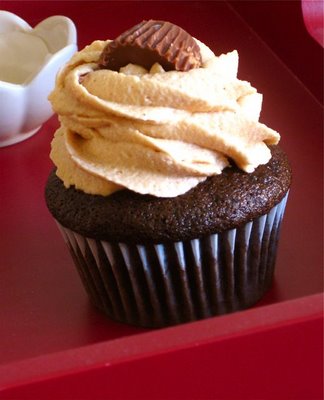 I learnt how to make peanut butter icing when I was looking for a variation of butter frosting. My parents were not fond of butter frost in cakes, specially in chocolate cakes. So, when I was making the birthday cake for my Dad, Susie suggested that I try out making peanut butter icing.
It was a complete delight and everyone enjoyed it. It is very simple to make and is simply mouth-watering. If you are looking for best results, I suggest you try out this icing on chocolate cakes – you wouldn't like anything else once you have tasted peanut butter icing.
Here is the way to make this sumptuous peanut butter icing.
Step one:You will have to buy a pack of peanut butter for this frosting. Ensure that it is of good quality when you are buying this frosting.
Step two:You can start to make this butter icing by beating the peanut butter in a bowl. Mix it very well so that it becomes very fluffy.
Step three: Now, you can add some powdered sugar slowly into this bowl. Remember that you have to keep beating this mixture continuously.
Step four: Now, along with this, you will need to add milk and vanilla for essence. Keep beating as you pour this into the bowl. If you wish to have any other flavour, you can add that essence like strawberry.
Step five :You have almost completed the process. You can now slowly beat the rest of powdered sugar into the bowl.
Tip: If you find that it has become too much dense and it is difficult to spread on the cake, you can add some more milk.
You are now ready to spread the icing on the chocolate cake - what are you waiting for?
Image courtesy: 3.bp.blogspot
How To Make Peanut Butter Icing