How Do You Fry Shrimp?
8 Jul 2010
How do you fry shrimp? Don't go by the size! While shrimp may be smaller in size compared to lobsters and crayfishes, they are huge in their appeal as they are deliciously clean and easy to make. Rich in omega-3 polyunsaturated fatty acids, shrimps are a good source of the essential fats that have innumerable medical benefits. A seafood lover can swear on anything that it is a sheer joyful experience gorging on fried shrimps. Crispy from outside, yet tender, fried shrimps are perfect appetizers. The aroma of fried shrimps would be enough to ignite your gastronomic engine and you wouldn't be able to resist it! Fried shrimp recipes are a favorite among kids as well as elder family members as it takes very little time to cook. It is also an ideal mid day snack.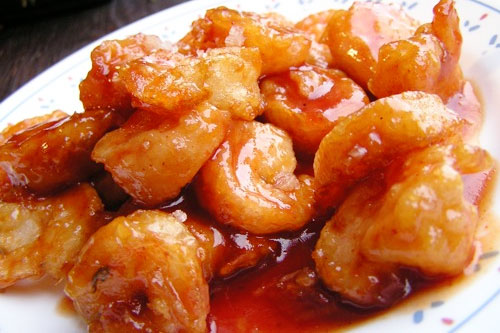 Ingredients Required in Frying Shrimp
Frying shrimp is easy but it can sometimes be tricky too. Over or under frying can ruin the perfectly firm and translucent meat of shrimps! Before starting make sure you have all the ingredients and necessary utensils ready. Ingredients required include Peanut or vegetable oil, large eggs, milk, salt; pepper, fresh, peeled and deveined shrimps and corn flour. You would require a frying thermometer to accurately gauge the temperature of the cooking oil. If the temperature of the oil is not optimum all you will get is greased-soaked shrimps! You would need a large, if possible, deep saucepan for frying the shrimps.
Frying the Shrimps
Add the peanut or vegetable oil in the saucepan and heat it over medium flame. Use the thermometer to check the temperature of the oil. Take a bowl and put the shrimps and salt as per taste. Rub the salt well on the shrimps and keep aside. Take another bowl and beat the eggs. Add the milk and flour and mix it well. Now pour this mixture into the shrimp bowl and mix it thoroughly. After the oil is hot enough put the shrimps into it. Do not put too many shrimps in the saucepan at once. Fry the shrimps until they are golden brown in color. Remove the shrimp from the oil. You will need to use a mesh strainer to drain off the oil and then keep them on a plate with tissue papers to remove the excess oil. Your shrimps are ready to be served. The fried shrimps can be served with salsa sauce or simply onions.
Photo Credits: http://www.seriouseats.com
How Do You Fry Shrimp?