Ideas for a Group Birthday Cake
14 May 2010
We are sure that you will be eager to hear about some ideas for a group birthday cake. It is necessary that all members whose birthdays are being celebrated at one event should feel special. Every member's flavor preferences and tastes should be kept in while reading through these ideas for a group birthday cake. Read on for some simple yet creative ideas. 
Photo Collage Cake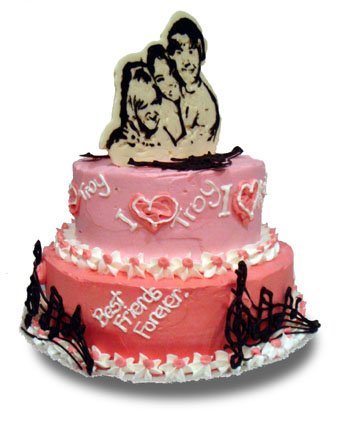 A birthday group cake can be decorated with photos of all those girls and boys whose birthday is being celebrated. Everyone shall feel included. You can make a copy of the original pictures and make a collage out of them. Now laminate the collage and make sure that the collage is a little smaller than the finished cake. Place the collage on the top of a cake and decorate it with a border. You may also choose to print the collage on an edible paper. In this case, you need not remove the collage from the cake before serving. 

Cookie Cake

Use of personalized cookies is a great idea to decorate a group birthday cake. Use an edible marker or thin pourable ink to write each recipient's name. This will not only make the cake look amazing but will also add a personal touch to it.
Cupcakes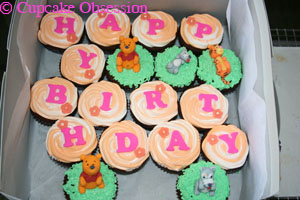 Cupcakes are easier to make and make up for a nice group birthday cake. They can be made in any flavor according to the recipient's personal flavors. They can be decorated with small colorful candies and arranged in a way to spell out Happy Birthday using frosting. 
picture credits@ cupcakeobsession.com
Ideas For A Group Birthday Cake