Enchilada Day!!
28 Jan 2010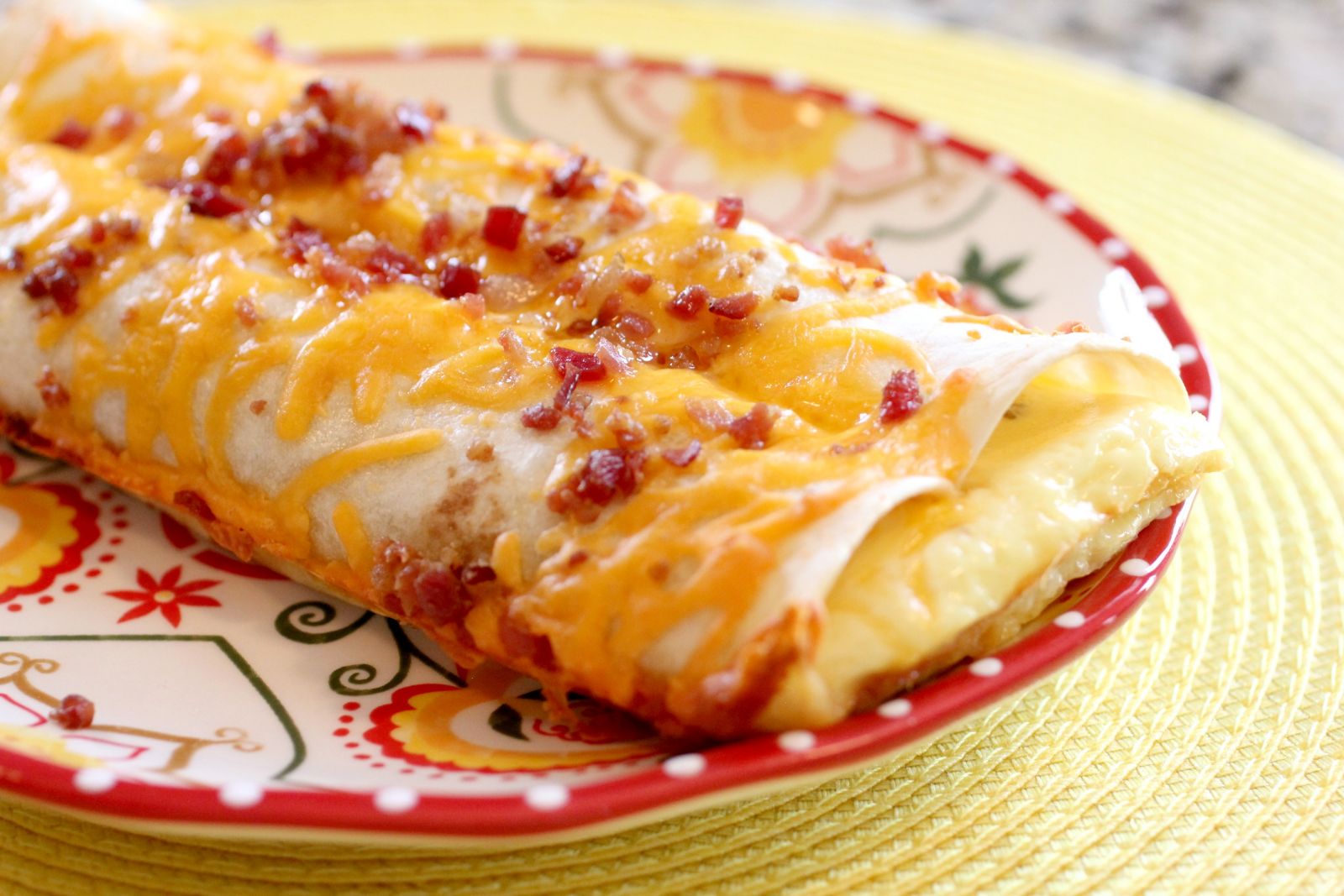 When I woke up today, I was ecstatic to see what a wonderful morning it was. The past week here in The City of Angels was rather cold and wet, so waking up to see that the Sun had finally broken through gave me quite the bit of joy. So much so, I thought today is a perfect day to make some Chicken Enchiladas. Enchiladas always remind me of Summer weekends spent with my family. All 421 of them... what!! I'm Mexican and darn proud of having 12 aunts and uncles ;O) I remember how we would all sit outside enjoying stories we'd all heard a thousand times, told 6 different ways, by 4 different people, while embracing the smell of the California chili, garlic, and rice in air. I can close my eyes right now and see everyone enjoying each other's company and laughter as we all devoured each tortilla smothered in enchilada sauce with chicken rolled inside of it; topped with lettuce, Mexican sour cream, salsa, and cotija cheese. On the side, we always had some Mexican rice with it. YUMMY…. although my personal trainer recently told me I should start cutting back on my carbs if I know what's good for me. Damn her. Damn her I Say ;O)
Sooo with all these memories and the sun shining, I ran to Fresh N Easy, grabbed  some chicken, California chili pods, tortillas, tomatoes, onions, lettuce, sour cream, and cotija cheese. All of this for under 20 bucks!!! Doesn't get better than that! Not only is this dish amazingly good, but also during these difficult times it is also pretty darn economical. 2 Gold Stars for me yay!
Chicken Enchiladas
Prep/ Cook time: ~1 hour              Servings: 6-8           Type: Main dish
Ingredients:
2 Chicken Breasts
2 ½ inch slices of onion (1 for chicken, 1 for enchilada sauce)
Salt to personal taste
California chili pods: ½ a 3 ounce bag.
1 Garlic clove
1 Tsp dry oregano
Half of an iceberg lettuce finely chopped
Cotija cheese
Mexican sour cream or sour cream is fine
Salsa roja as desired
Directions:
Wash chicken breasts thoroughly. Place in pot, add enough water to cover breast and bring to boil (this will get rid of any yucky stuff left in the chicken). In another pot, bring to boil about a quart of water. Transfer chicken from first pot as soon as it starts to boil. Bring to boil. Add slice of onion and salt to taste. Let boil uncovered for 20 minutes. Let your sense of smell embraces the chicken and onion fragrance. Place chicken breast in a plate and let them cool down. Shred chicken. Set aside.
In another pot, add California chili pods (another one of my favorite scents), garlic, and onion. Add water to cover the chili's. Boil for 10 minutes. In a blender, add chili's, onion, garlic, oregano, and water used to boil the chili's in. Puree and transfer in to a 6in bowl. Set aside.
In a pan, add a couple of tablespoons of olive oil. Heat up oil using low/ medium heat. Dip both sides of the tortilla in the tasty enchilada sauce you just made. Place the tortilla in the pan. Cook for about a minute and then turn over using spatula. Cook for another minute. The oil will run low, depending on the amount of enchiladas you are making. Add oil as needed. Try not to overcook the tortilla, you just want to soften it not make it crunchy. Transfer it to a plate, add whatever amount of chicken you desire and roll up. You can use a fork to assist you so you do not burn your little fingers. Now put it in a serving dish lined with napkins to catch the extra grease. Continue to do this for as many enchiladas you want to make. Unused enchilada sauce can be stored in the fridge for about a week or you can discard unused portion or use it alllll up ;O) which is what I usually do.
Now to bring it all together :O)
In a plate, place the amount of enchiladas you and your guest want to eat. On top, garnish with lettuce, Mexican sour cream, cotija cheese, and salsa. I normally serve this dish with Mexican rice. I will soon be posting my Mexican rice and salsa recipes; so make sure to keep an eye out and check back!! Hasta la proxima
Buen provecho!
Image Courtesy: normalcooking
Enchilada Day!!