Carnation Potato Casserole Recipe
11 Dec 2009
I'm not sure how popular potluck dinners are these days. You don't hear the term as often as you used to. Maybe it's our litigious society… "Hey, your baked beans made me sick, you own me one billion dollars," or maybe it's just not called a potluck anymore.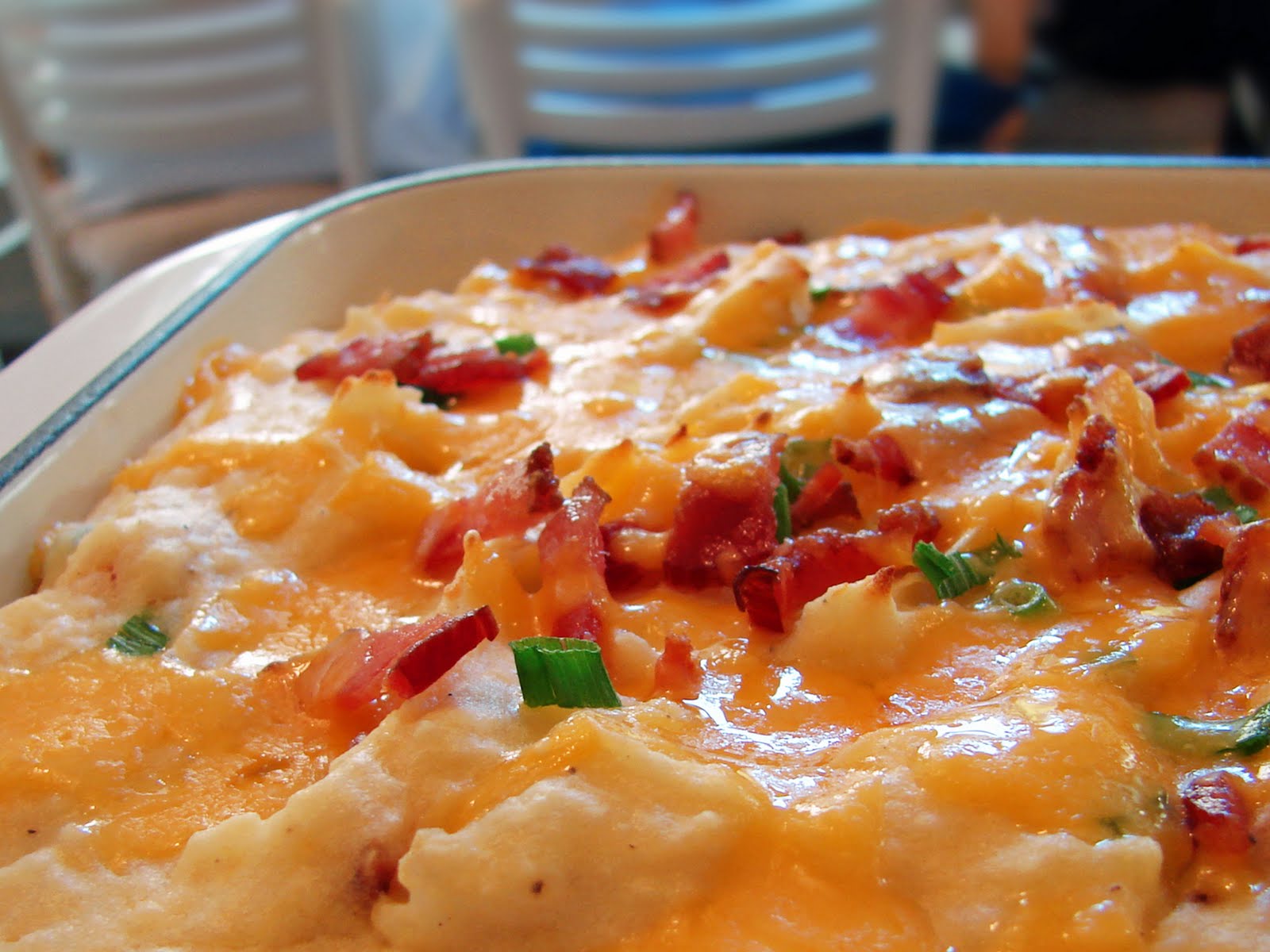 Potluck was kind of an odd name, implying that you would be damn lucky to get anything edible. Well, this loaded potato casserole recipe from Carnation Evaporated Milk would certainly improve everyone's odds of getting at least one thing that was delicious. Who doesn't like a loaded potato? I mean, besides people that don't eat cheese and/or bacon. This super simple, but ultra satisfying retro American classic is sure to make your fellow potluckers smile.  Since this was sponsored by Carnation, I followed their original recipe pretty much exactly, but this type of casserole screams out for personal customization, so feel free to jazz it up as you see fit. Enjoy!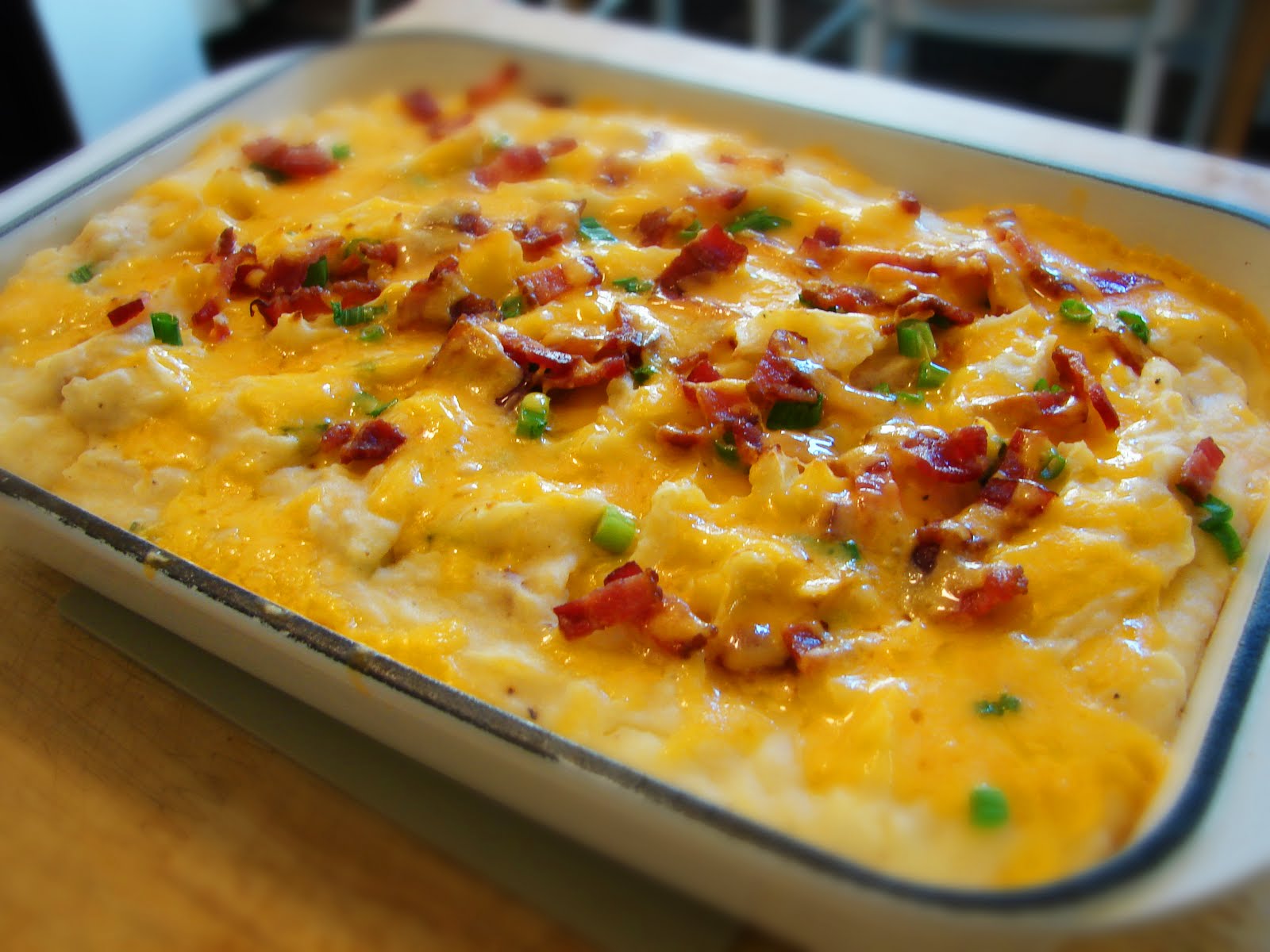 Ingredients:
8 medium potatoes (about 2 1/2 to 3 lb. total), peeled and cut into equal chunks
1 cup Carnation evaporated milk
1/2 cup sour cream
1 teaspoon salt
1/2 teaspoon ground black pepper
2 cups (8-oz. pkg.) shredded cheddar cheese, divided
6 slices bacon, cooked and crumbled, divided
sliced green onions (optional)
Method:
PREHEAT oven to 350° F. Grease 8-inch-square baking dish.
LAYER 1/2 potatoes, 1/2 onion, 1/2 bacon and 1/2 cheese in prepared baking dish; repeat layers. Combine evaporated milk, egg and seasoned salt in small bowl. Pour evenly over potato mixture; cover.
BAKE for 55 to 60 minutes. Uncover; bake for an additional 5 minutes. Let stand for 10 to 15 minutes before serving.
Message from the Sponsors
It's that time of year when we're all looking for a little more inspiration in the kitchen. You'll find plenty of that in this Holiday Recipe Guide from Carnation Evaporated Milk, sponsor of this post.
One delicious idea is to substitute Carnation Evaporated Milk for regular milk in your go to recipes. It makes all kinds of dishes richer and creamier.
Get your Holiday Recipe Guide as a downloadable PDF or by email.
Carnation Potato Casserole Recipe