Valentine's Recommended Blogs
12 Feb 2009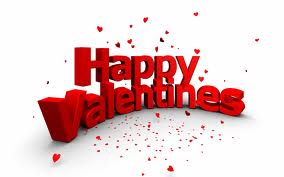 There's quite a bit on the site about Valentine's Day. These are some of the blogs that talk about the celebration of love. I'm sure I've missed some...especially those that haven't been tagged with the word 'Valentine'. Please write your comments and add links to other blogs that you feel may be apt for this list.
ADDICTED TO LOVE
The 'Why', 'Where', 'What' of Valentine's Day
Some more on the history of this day
Showcasing The Taj Mahal, a monument of love built by inconsolable emperor, Shah Jehan, in the memory of his beloved, Mumtaz…and to think, these days, men get away with giving flowers and chocolates to their wives.
How do I love thee? Let me count the ways…Well, one way is to say it with beautiful words!
An extremely romantic tale of a couple locked in 'eternal' embrace for more than 5000 years!
APHRODISIACS
What better way to round off a romantic meal than a heart-shaped paan! Read all about this unique 'chew' which the Kamasutra refers to as an aphrodisiac.
Foods that stir the passion and awaken the senses
RECIPES/ MENUS
EDITOR'S CHOICE Some very irresistible suggestions from 'Quality Control' itself.
This blog has recipes for Avocado with Prawns in Seafood Sauce, Italian-Style Stuffed Chicken Breasts with Roasted Pine Nuts, Irish Coffee
Recipes for Chocolate-Covered Strawberries & Chocolate Truffles
If you love hot-sweets, this one's for you. Recipes for Cascabel Caramel Turtles, Peppery Popcorn Candy, Habanero Cashew Brittle, Rum Raisin Red Chile Truffles & Chocolate Chile Almond Cookies
Recipes compiled by Ganesh Dutta
Another compilation of Indian fare
Links to some cocktail recipes on the site
IDEAS/ TIPS
With a little planning and these six easy tips, you can take control and treat yourself to a special night without over-doing on calories
Got any ideas on what to gift your valentine? Well, if she or he has a thing for chocolates, The Chocolate Bar Brownie Pan is something that you could consider
There's still time. You could enter a simple contest and book yourself at the all chocolate room
Add spice to 'safe sex' with paan flavoured condoms.
Surprise yourself (and her)!
Hugs lower your blood pressure while kissing is recommended for gums and teeth…
If you're planning a Valentine's Day proposal, check out these ideas for making the moment special and memorable
How to make this the most romantic meal of the year
Are you solo on V-Day? Being dateless on Valentine's Day can evoke feelings of loneliness and self-doubt, especially for those who are believers in the mythology of true love.
Planning on dining out? Good basic table manners are important. Following these will carry you through most common situations from Formal Dinners to a special Valentines date with your partner.
Do you want to be DIFFERENT this Valentine's? Some UNIQUE IDEAS to celebrate your special day.
14 reasons to say those magic words on 14th Feb!
There's no dearth of ideas for what you can do to celebrate your love…
As Ganesh puts it, some 'delicious' foodie kiss tips!
Image Courtesy: empowernetwork
Valentine's Recommended Blogs