Tango Mango
2 Jul 2007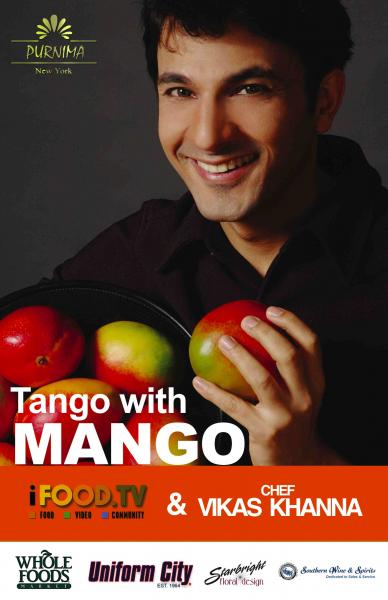 Sweet Memories of the Tango with Mango Event The pictures and videos from the event can be seen at Food Pictures GalleryGeneral Event Picture GallerySelected Pictures Gallery (high-resolution) Video of Tango with Mango:sweet memoriesGeneral Event Happening Video  iFood.tv, Chef Vikas and Purnima Restaurant, NY sincerely thank all the foodies for making the Tango with Mango food tasting event a success.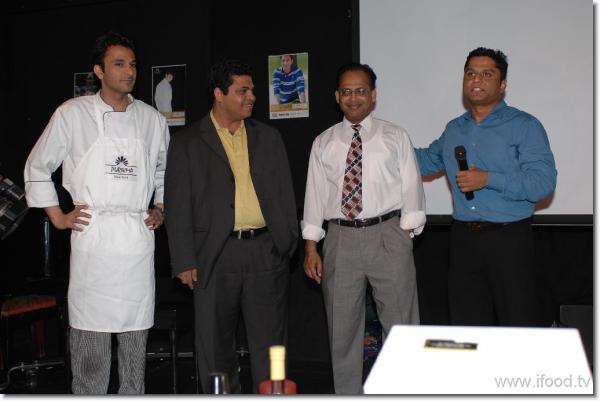 Image: The organizers of the Event(lt to rt): Chef Vikas, ifood.tv CEO, Mr. Muhammad (Purnima's owner) and Co-founder, ifood.tv Chef Vikas prepared 20 exotic mouth watering recipes such as (follow links to video recipes)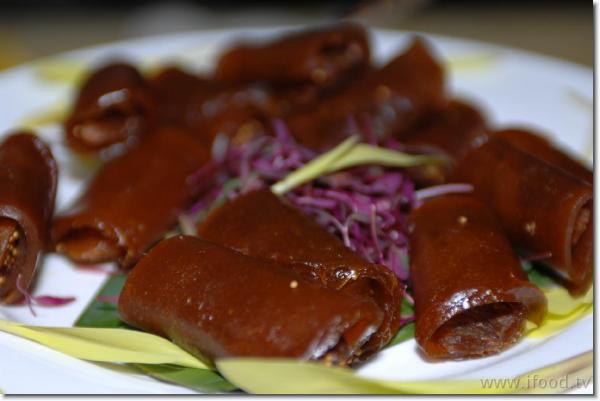 Summer Mango Salad Jalapenos stuffed with peanut and mango Puffed rice with mango and Tamarind Puff Pastry with Mango powder
Salmon with mango cranberry sauce Masala crab cakes with mango mustard tadkaHoney Infused Fresh Figs wrapped in mango sheets (see adjacent image)
Live performances by Meetu Chillana and the famous stand up comedian, Dan Nainan added full power house entertainment. The Presence of several notable personalities made the event thoroughly absorbing. Celebrity singer Tina Sughand (aka, the Tabla Girl, The Consular officer from the Indian Consulate General in New York and several media personalities such as Veena Merchant of New India Times, Lavina Melwani of Little Indian and Ayesha Hakki of bibimagazine, graced the occassion.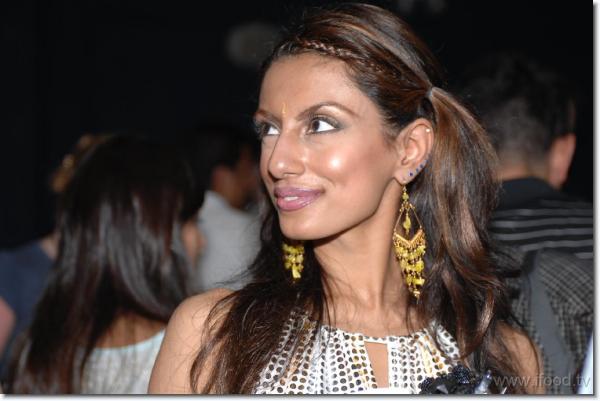 Image: Tina Sugandh, the tabla girl is surely pleased with the food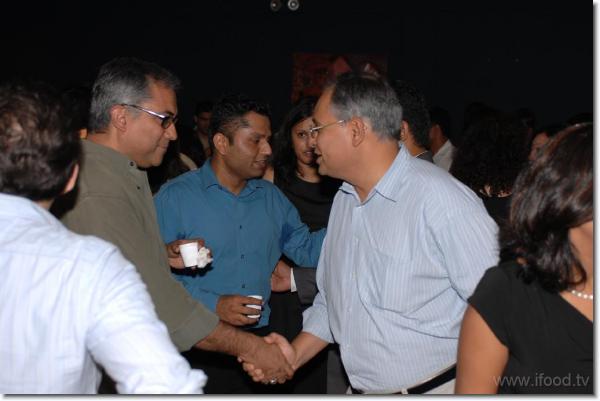 Image: Aseem Chabbra, Columnist, Rediff India Abroad is greeted by a senior executive of ifood.tv
The Tango with Mango event was organized by ifood.tv, chef vikas and Purnima Restaurant to celebrate the arrival of indian mangoes to the US. Thank you all for making the Tango with Mango Event a Success!
Tango Mango