How to maintain a food diary?
Have you been wanting to loose weight, tried all the possible diets and still do not loose a single pound? This can really be a frustrating situation. Ask me, I have been through it personally and know just how miserable it feels. I had been trying all the diets recommended by experts and still was not loosing anything in fact, it startled me when the weighing machine needle a little more than the last time inspite of my heavy dieting.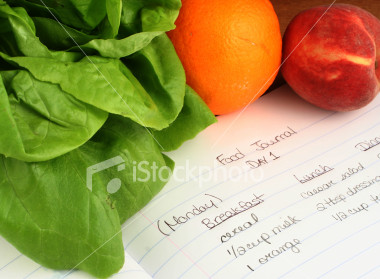 My food diary is what came to my rescue. My friend suggested maintaining a food diary religiously and making entries of everything I ate (and that means everything). I soon realized to my horror that all the dieting was actually making my body crave for more and little did I realize that I had started snacking and that too on some high-calorie food. Maintain a log of your daily food intake and this will sure help you attain your set goals. This way you would exactly know what changes to make in your diet, what to add and what to eliminate totally. It would not only help you know your likings but also do an in-depth study of what changes in the diet can be of help to you.
Here's to tracking your daily progress and good health. Cheers!!
Pic courtesy: http://inventorspot.com/files/images/ist2_1693653-food-journal.jpg 
How To Maintain A Food Diary?