Kashmir Of South India / Scotland Of India - Coorg
5 Jan 2009
On new year eve, my husband, me and one of our family friend planned to visit to Coorg, the Scotland of India. Its a hill station about 260 kms away from Bangalore. We all started our journey on 31st december from Bangalore.
We started our journey at 6 in the morning. We followed the Bangalore - Mysore highway.
We had breakfast at Kamath hotel on the highway. They served us Roasted Ghee Dosa which is eaten with sugar. It was very delicious. No need of rasam or sambhar.
Kashmir of South India is situated about 5700 ft above sea - level. The origin of Cauvery river is from this place.
Coorg has many nice places to visit like Raja seat, Talacauvery, Abbey falls, Omkareshwara temple, etc. It is known for coffee, honey, cardamom, black pepper, and some other spices.
We reached Madikeri around 3 pm. We checked-in  the hotel Crystal Court.In the evening, we went to see Raja seat. From there, you can see the beautiful sunset. They had also  musical fountain and very beautiful garden. After that, we went to Omkareshwara temple.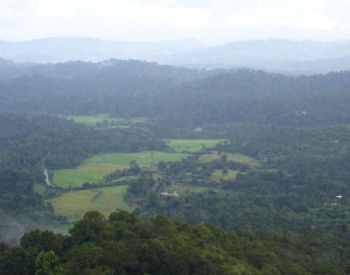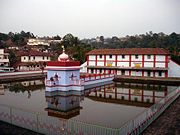 Next day, we went to King's Cottage. Its a very beautiful cottage in the mid of coffee and silver oak plantation. We had South Indian lunch.
We planned to visit Bhagamandala and Talacauveri in the evening. It was 26 kms away from the cottage. We reached Bhagamandala. Its a holy place like the one in Allahabad. At this place, the Kaveri is joined by two tributaries, the Kannike and the mythical Sujyoti river. There is a temple near the rivers. We bought famous honey from one of the small shops nearby the temple.
Then, we moved ahead for Talacauvery. River Cauvery originates from this place. Its a tank. People do rituals here. Near to this origination, there is a very beautiful scene. To view this, you have to climb 269 stairs. It was very tiring, but after seeing the scene,our tiredness was evaporated. We came back around 7.30pm.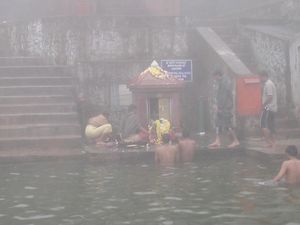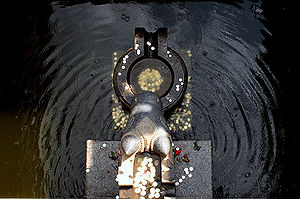 On the third day of our journey, we went to see Abbey falls. Its a beautiful waterfall surrounded by coffee and cardamom plantations and forests. A small hanging bridge is in front of the fall.
Then, we started our journey back to Bangalore. On the way back to Bangalore, we decided to visit Tibetain colony. There is a Tibetain monastry, with golden temple of Lord Buddha. Its a 50 ft statue. The beauty of the temple cant be described in words.

 Around 11.30 pm, we were in Bangalore. We all were enthralled up by the beauty of the South Indian Kashmir.
Picture Courtesy: www.amijha.wordpress.com
                         www.thehindubusinessline.com
Kashmir Of South India / Scotland Of India - Coorg