Take a stand and make a difference
19 Jul 2011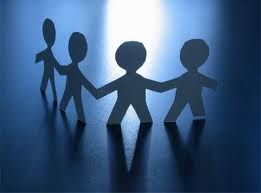 If we stop and think about it, it really only takes one person to make a positive difference in the world. So many people in history actually took a stand for what they believed in and in doing this influenced so many to do good in life. When I think of Gandhi, Mother Theresa and Martin Luther King...they were amazing individuals that took risks and made the world a better place because they trusted in their dream.
This following link is absolutely amazing....it is entitled "One Act Revolution"...people that had enough confidence and trust in themselves to stand up tall for what they believed in and that they were not going to sit down and just take it....they were not afraid to be reprimanded or bullied by authorities...they stood their ground and helped make the world a better place.
http://www.youtube.com/watch?v=MzeqquAbwPY
If we all stand together for what we believe in, our world will be a better place for future generations. Unity equals strength and movement.
In health!!
The Health Nut!!!
Take A Stand And Make A Difference