The Law Of Attraction
28 May 2011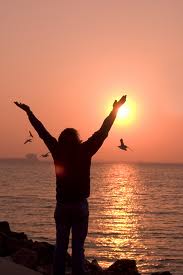 The law of attraction is alive in all of us, we just have to find the tools to unleash it. We all have the power to attract anything that we want into our lives, happiness, love, friendships, trust, honesty, faith, family,jobs.....
I highly suggest that you get familiar with "The Secret".  It is AMAZING and a true gem for any human being. This will put you in the right frame of mind to realize that you have the ultimate control and power to bring in all of the positives needed to live your best life ever!!
Take the time to sit down comfortably, pour yourself a wonderful green tea and relax your mind and take it all in. The following link will allow you to watch "The Secret",the award winning eye-opening documentary for Free. (1hr.30min)
http://topdocumentaryfilms.com/the-secret/  
(click on the arrow in the middle of the screen and then click on it again)
Click below to watch a beautiful , inspirational video that makes you realize that the Universe always lines up for you. You just have to open your eyes and heart and grasp the opportunity with arms wide open . Nothing happens by chance in life, it is all meant to happen (good or bad) but you have the choice of living the challenge or obstacle in a positive or negative way.
http://www.youtube.com/watch?v=WEqdr_Awdak
You can read many more of my blogs on my website at http://www.thehealthnut.ca/
In health...
The Health Nut!!!
The Law Of Attraction