French Toast and Hugs
 
Today is the first day of the rest of your life, start it right with french toast! – says the home page of www.frenchtoastandhugs.com. It's an initiative that was started by Shyam Yadav some years ago. He celebrates love and friendship by holding events, sharing French toasts and hugs. The community has members from around the world.
  Shyam does Visual Effects in films. He's worked on projects like Spider-Man 2 & 3, Iron Man, Hancock, Congo & Twister. He's a busy man, so I presume he does these events mostly when he's on a shoot. There have been 11 such occasions around the world and I was part of ftx-3 at Jodhpur in India. Shyam was in the Visual Effects team, and I was the Dialogue Coach on the film, One Night With The King. On one of the days when we were shooting at Bal Samand Lake Palace, the entire crew was treated to 'French Toast and Hugs'. It left everybody with a full stomach, and a smile on their faces, which is how life should always be…
Shyam and I with the VFX team. Day's menu : French Toast. Music : 'Punjab' by Karunesh.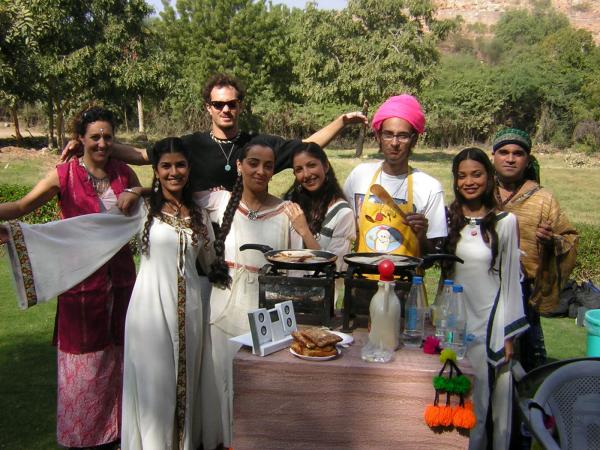 Shyam with some of the cast and crew.
A section of the Bal Samand Lake Palace, Jodhpur, Rajasthan, India.
French Toast And Hugs