MY CAKE BAKING EXPERIENCES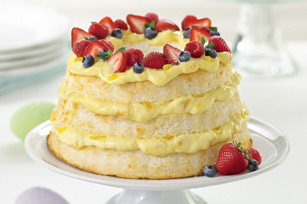 Pic courtesy: http://www.ifood.tv/recipe/pudding_cake
Cakes have been one that has always fascinated me right from my childhood. I don't claim here that I am a born chef or cooking enthusiast. In fact, have done very little cooking till marriage. It is only necessity after marriage that got me to venture into the culinary world. It was not a cake walk I admit, in fact, it was an uphill task to get to learn the basics and then go on to master the nuances of this wonderful art. When the need turned into a passion and my interests grew I cannot clearly recollect, but today I can say for sure that I love my kitchen and enjoy cooking.
Coming back to cakes, my very first memories of cake go back to my childhood and the freshly baked cake that my mom used to make. She is a wonderful cook and is greatly appreciated for her non-vegetarian cooking especially fish, chicken and also beef. However, she did not really venture real far into the world of cakes and preferred to stay at the periphery itself. This probably is reason enough to explain my mindset about cakes like blackforest and some of the beautifully decorated heavy cakes. To me, all these were creations possible only in a professional bakery and done my masters who went on to prove their credibility with degrees in the field apart from practically creating beauties.
My first cake remains the basic vanilla cake which is still a favorite at my place. Slowly the pursuit to find new and better land led me to try variations and this came with the addition of chocolate. I did venture further with carrot and banana cakes. Then came the phase of microwave cooking. It was quite a rage at the time and I remember friends trying to get their perfect recipe to a delicious microwave cake. I remember clearly the debates about how good microwave cakes were and then a group from among us would vote against it and up the cakes that were made in the traditional oven or baking using the convection mode. Then purely an onlooker, however, now with experience I can say that cakes without eggs and those that do not require browning come out beautifully in the microwave. And all this in just 7-8 minutes. Cakes with eggs have personally felt leave a little of the egg smell and taste, even after baking in a microwave and again if you do a vanilla cake in a microwave you are sure to be disappointed as you would never get that nice golden crust.
 I am thankful to my friend who then gave me her tried and tested recipe to a delicious microwave chocolate cake. All it takes is 7 minutes and believe me whatever I did nothing has ever gone wrong. I always have at the end a beautiful cake that brings a smile to my face and more so keeps my family happy. Here is my recipe of my eggless microwave chocolate cake that had several of my fellow bloggers posting wonderful comments. Looking forward to all your responses after trying this easy, quick and yummy delight.
The world of blogging and so many enthusiastic and experienced food bloggers have over time made me realize that making a black forest or any other cake is definitely a little effort but not an impossible task. I like this delicious blackforest cake done by jz who is a really great cook and has been sharing some lovely recipes on her blog. She has been a wonderful inspiration for trying out some new recipes as she is greatly into experimenting and adapting recipes to her tastes. So I have been into experimenting too lately.
The ifood recipes and videos too have helped me immensely to work on my baking and other culinary skills. The videos that provide a step by step guide to making wonderful mouthwatering dishes has been a great teacher. I would get back soon with one of my wonderful creation, one that makes me proud of my culinary skills.   
MY CAKE BAKING EXPERIENCES